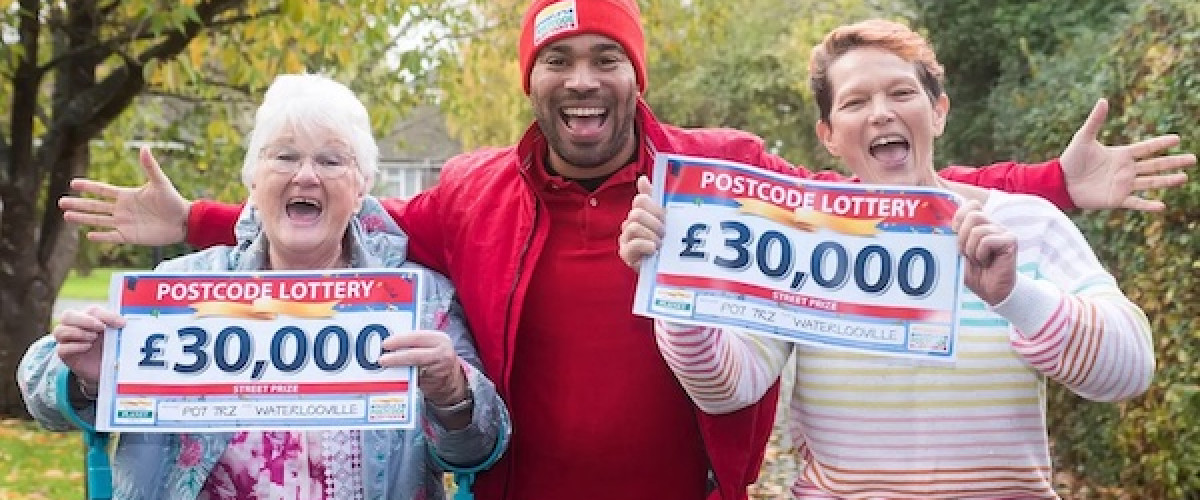 Back to news
Miami Return for £30,000 Postcode Lottery Winner
Dreams can now come true for four neighbours from Waterlooville in Hampshire, England. They each won a £30,000 Postcode Lottery Street Prize draw.
Marion just couldn't believe that her postcode PO7 7RZ had won her £30,000. "Oh my giddy aunt! I can't believe it," said the shocked Postcode Lottery win. The winner was really shocked by her success and added that she was "feeling floaty."
When eventually calming down, the Postcode Lottery winner said her windfall is an amount she "never dreamt I would have." The win will make a big difference to the lives of herself and partner Ray.
He said that the win will allow them to treat their family at Christmas. Once a great time has been had the couple will decide what to do with their Postcode Lottery winnings. Well that's what Ray thinks but Marion swiftly joked, "I will decide, he won't!"
Bubbly time
Marion is keen to get new carpets for their home. Also planned is their first holiday in years. Before all of that though a nice meal and a couple of bottles of bubbly were going to be enjoyed.
Also winning a £30,000 Postcode Lottery prize is Diane. She was lost for words when discovering how much she'd won.
Her sister is called Marion (a lucky name in Waterlooville it seems) who said they'd never won anything before. The two sisters plan on sharing some of their Postcode Lottery winnings with their mother.
Back to Miami
A big holiday is on their spending list. Diane is keen on paying a return visit to Miami. In the past she's been a natural bodybuilder and has competed in the city. "I didn't get to see much of the sights so it would be nice to go back." A trip to New York is also planned.
The Postcode Lottery was delighted that other people on the street had won prizes. "It's nice to share the good news with the neighbours. There will be a nice party, I think."
Buy some tickets today from Lottery24.