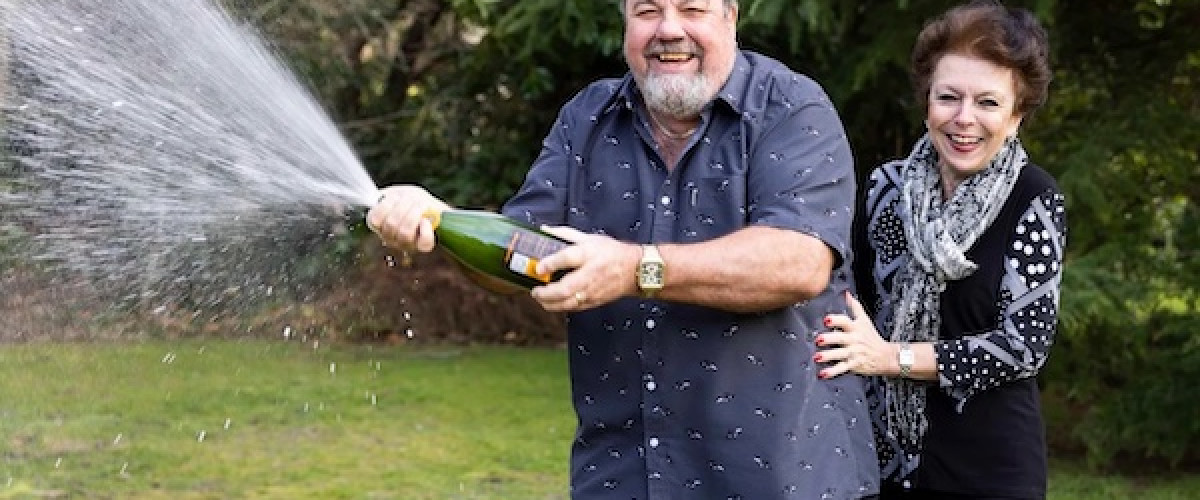 Back to news
No Sleep for Days as Couple Win £120,000 Set for Life Prize
Steve and Angela Harthorn plan on living life to the full after a £120,000 Set for Life win on January 23 and it cost them a few night's sleep.
Angela, 63, doesn't check the results online. Instead, her routine is to go to the local Co-op store to see if her Set for Life ticket had been a winner.
That was the case but the shop assistant said the winnings were too large to play out. Angela drove home and was in a distressed state when seeing her husband, Steve, 68. He asked what was wrong and his wife explained what had happened.
Oh my God!
It was time to call the National Lottery helpline and the news was broken that their Set for Life ticket had won them £10,000 every month for a year. Angela just kept saying 'Oh my God! Oh my God!' while Steve turned as white as a sheet.
The shock put the Set for Life winner off her lunch and she only managed half a sandwich. A few nights without much sleep followed as the 63-year-old waited anxiously for the win to be officially confirmed. The winning ticket was kept in her handbag for safety.
Cruises aplenty
With the Set for Life win now confirmed, the lucky winner wants to enjoy some cruises and trips to London with her husband of 41 years. The couple have seen plenty of television shows about cruises and can now enjoy them for real.
"I'm not really into material things, but this fabulous win will help Steve and I enjoy life to the full," said the delighted winner. 
The £120,000 win came from a Lucky Dip selection. Strangely, two of the numbers that won the big prize were ones that Angela would normally have chosen as they are the birthdays of her two sons.
Visits to historical and heritage sites are also planned. The couple used to visit lots before the pandemic. Angela describes her garden as "an oasis" and "a very special place" so some more plants are going to be purchased.
Get your tickets from Lottery24