Patience Pays off with €5.4 million Irish Lotto Win
For over 25 years a family from Co. Kilkenny in Ireland have been playing the same numbers. Their patience paid off in the September 23 Irish Lotto draw, when the numbers won them a €5.4 million jackpot.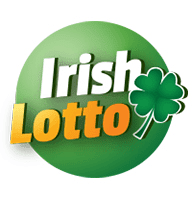 It's taken a while for news of their Irish Lotto win to be announced. The lucky players had to claim their jackpot win via an approved postal claims process. That's been introduced by the National Lottery during the ongoing health crisis. That gap between winning and receiving their cheque has given them time to work out what to do with their windfall.
Instant Recognition
Having played the numbers for so long, the father of the family (who wish to remain anonymous) instantly recognized them when finally drawn out. He joked: "I could spot them from a mile off." Actually, he was just queuing up in a local shop when he saw the numbers on top of a newspaper. "It was that exact moment, I instantly knew that we had won over five million without even having to check the ticket," he added.
He rushed home to tell his family what had happened. He was about to reveal all but the look on their faces wasn't promising. Did he have some bad news to tell them? Anything but and when realizing what had happened, the family "fell around the floor laughing" celebrating their Irish Lotto win.
No Mortgages
It's been smiles ever since for the Irish Lotto winners. They now plan to "enjoy absolutely every penny of this win as a family." There won't be any "silly spending sprees" but they will be paying one place an important visit. They all want to head to their banks and pay off their mortgages. As the head of the family says, "There really is no better feeling than that."
Their winning Irish Lotto ticket was purchased at DeLoughry's Gala store on the outskirts of Kilkenny city just hours before the draw. It's the 25th Irish Lotto jackpot winning ticket to be sold in the city over the past 32 years. More than €34.7 million has been won.