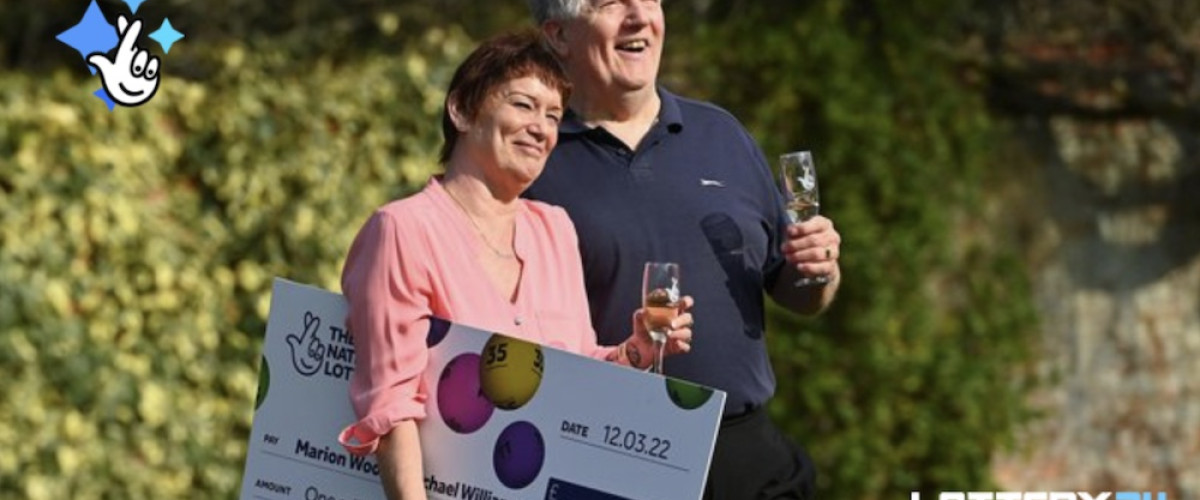 Back to news
£1,000 UK Lotto Win was actually £1 million
Marion Wood and her friend Michael Williams from Northampton in England are sharing a £1 million UK Lotto win. Their great win came in the draw held on March 12. Initially though, they thought their ticket had only won them £1,000.
60-year-old Marion, who works for the NHS worked at Northampton General Hospital during the pandemic. While on annual leave, she bought a UK Lotto ticket from a local Morrisons store. It wasn't until three days after the draw that the ticket was checked.
Marion called out the numbers for 67-year-old Michael to check on a computer.  "He shouted yes, then yes, then another yes and then his voice changed…in fact he squeaked," she recalled. After two more yeses, he asked his friend to look a look at the computer screen.
What does a million in numbers look like?
At first, she believed they'd won £1,000. Michael was convinced it was £1 million and his friend said: "I don't know what a million in numbers looks like!"  Their UK Lotto ticket had matched five of the main balls and the bonus ball to win a million pounds.
They sat there in silence before having a cup of tea. There's been a few glasses of champagne since then though to celebrate their UK Lotto success.
Until they received a visit from Camelot, Marion kept quiet about their win. The ticket was kept in her purse inside her diary.
A new car please
2021 saw Michael retire from his job as a construction worker. He hasn't had a car in 41 years so now he says, "it's time to get myself my own set of wheels." Also on his spending list is some rugby memorabilia and the father-of-three wants to treat his family
Despite her win she has no thoughts of quitting the job. Work kept her going through the pandemic and it's one that she loves. Marion says she may spend some of her UK Lotto winnings on jewellery. "It will be nice to have something special to remember how I felt when I won."
Get your Lotto tickets from Lottery24.