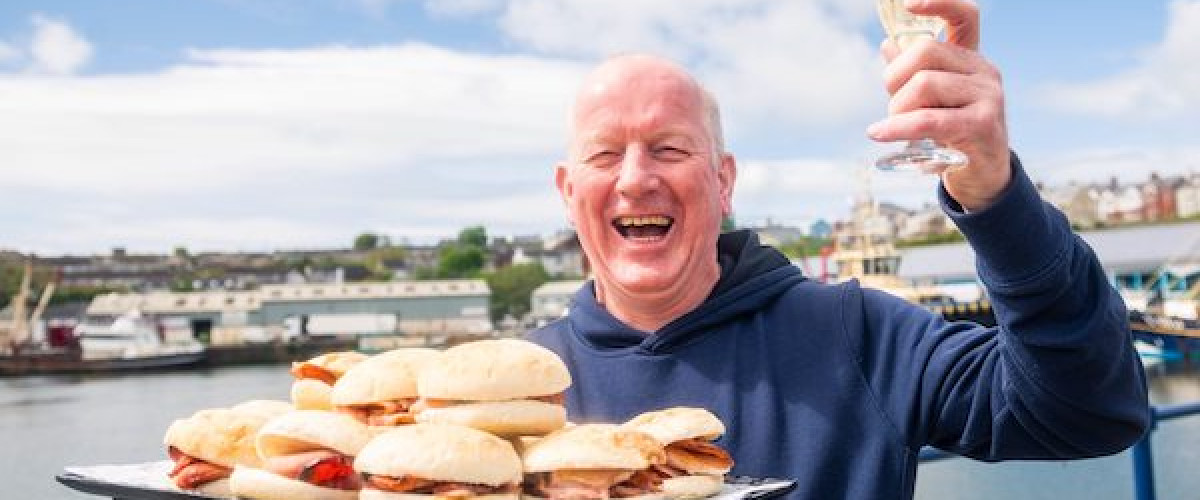 Back to news
£120,000 Set For Life Winner Gives Workmates Tasty Treat
Paul Bevans from Milford Haven in Pembrokeshire, Wales, has won a £120,000 Set For Life prize. His March 27 win will see him receive £10,000 a month for a whole year. He celebrated his March 27 Set For Life win by giving his workmates a tasty treat.
The 50-year-old admits that he has a strange routine when checking if his lottery tickets have been successful or not. "I scan it and close my eyes hoping to hear the little tune it plays when your ticket is a winner".
He has heard that "little ditty" in the past but it usually means he's won either £5 or £10. However, this Set For Life ticket had a much larger win. "This time when I opened my eyes I was congratulated on being a Set For Life winner, £10,000 every month for a year!"
So unsure was he of his Set For Life win that he scanned his ticket "about five times."  He joked that this time he had "his eyes firmly open" and he had indeed won the top prize.
Time for a treat
He still went to work and after the National Lottery confirmed his win, it was time for a short celebration. His workmates were each treated to a delicious bacon, sausage and egg roll.
Once that had been enjoyed, he could have gone home but that wasn't the case. Paul put his winning Set For Life ticket in his pocket and then got on with a house clearance.
He can now finally afford to buy the campervan he's long wanted to purchase. He's going to be careful with his winnings though, saying: "I'll wait until the end of the summer when there should be some good deals about."
Anfield at last
The Set For Life winner is a lifelong Liverpool FC fan. However, he's only ever seen them play on television. Now he plans to go to Anfield and see them play live for the first time. A holiday to Jamaica is also being planned.