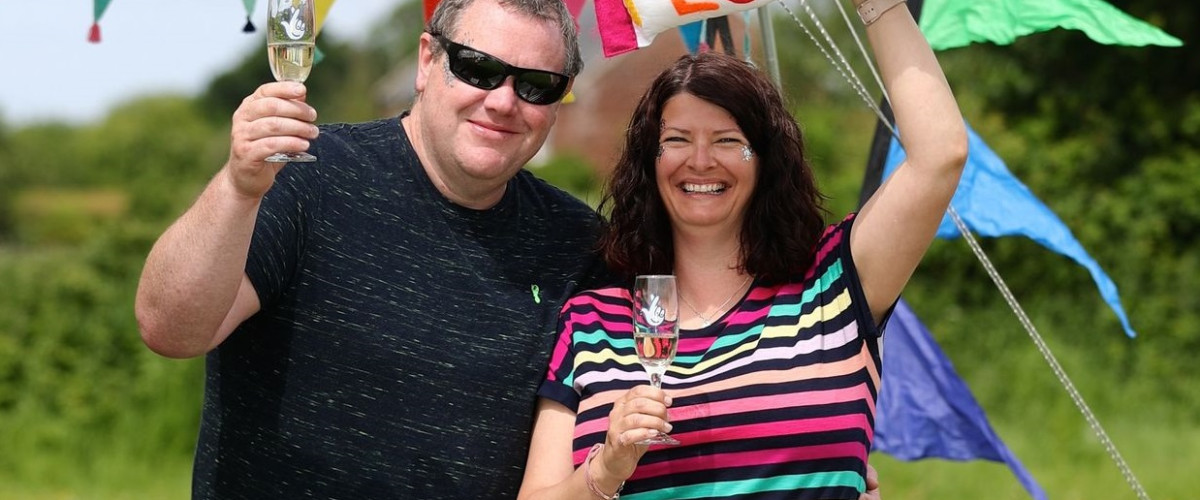 Back to news
UK Lotto Millionaires on their way to Glastonbury
This weekend sees the Glastonbury Festival take place. The event takes place in Somerset, England and will have two UK Lotto millionaires attending.
Stephen Webster, 45, and Arran Taylor, 41, are long time fans of the Glastonbury Festival. That's not too surprising as they come from Bridgwater which is in the same county. Last year, the couple won a £1 million UK Lotto prize but when attending this weekend event, they'll be in a second-hand caravan.
20 years at Glastonbury
Well, it's better than a tent especially if the rain comes.  That's what happened to Mr Webster when he first attended the event 20 years ago. It didn't put him off as he's been to every event since.
Due to family commitments, the couple have only usually attended on a Sunday. Now their children are older, this year, they will enjoy all three days of the event.
The couple are "excited" about attending the whole festival. It's not just the music they love but the whole occasion with so much else going on.
Thanks to their UK Lotto win the couple have no worries about the cost of going to the festival. "We have been able to focus purely on how to make the best possible trip," said Ms Taylor.
Not having to think twice about treating themselves is another bonus. The couple are hoping there will be a Michelin starred chef there as in 2010. If that's the case, Ms Taylor says "we'll jump at the chance to get involved."
Total luxury
Thanks to the caravan, they can have their first ever shower at Glastonbury. Arran says that will be "a total luxury." That's not something usually associated with the festival.
Attending with their children will make it even more special and "unlike any other" time they've gone to Glastonbury.
Since their UK Lotto win, one advantage is that the pair have been able to spend more time with their family. "There are more opportunities to make nice memories with the kids and take up those opportunities when they are presented," added Arran.
Get your tickets today from Lottery24.