Amazon worker is now Set for Life after winning the lottery
A Set for Life lotto winner from England can now look forward to £10,000 every month for the next 30 years. The winner will now be able to tick every item off his bucket list.
Winner set for life for the next 30 years
Dean Weymes, from Peterborough, England, became the first winner of the UK Lotto's Set for Life game to go public. His win will earn him a huge payment every month for the next 30 years.[caption id="attachment_15744" align="aligncenter" width="640"]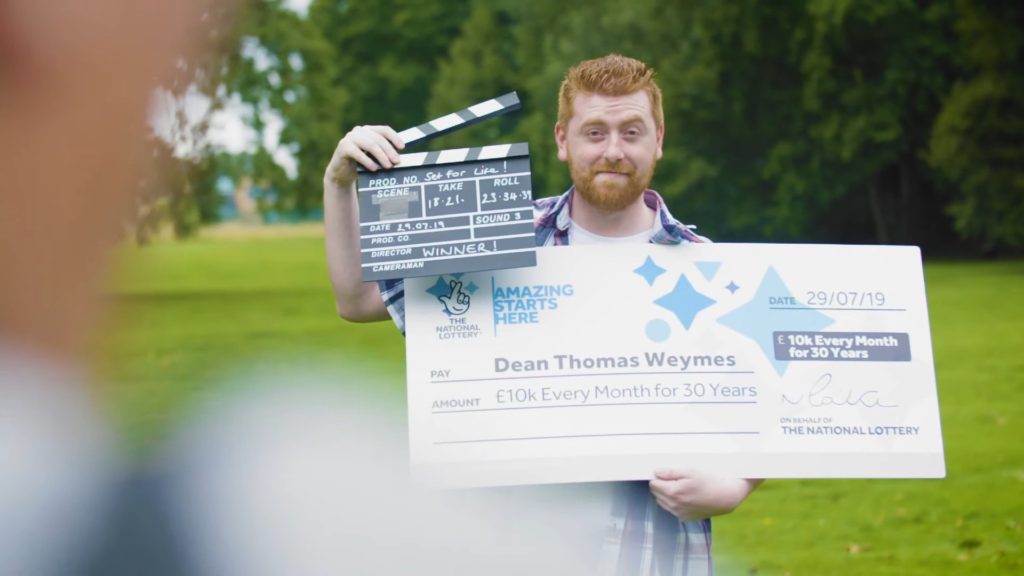 Dean Weymes studied film at University and now plans to fulfill his dreams of working in Hollywood (Image:
National Lottery
)[/caption]Instead of celebrating with the usual champagne, Weymes sipped on cola as he doesn't drink alcohol.With his winnings, the 24-year-old said that he'll be able to make big changes in his life.The lucky lotto winner was working for Amazon part-time and checked his lottery ticket during a break at work.
Time to quit
After realising his big win, Mr Weymes said he was hit with a realisation: "I don't have to be here if I don't want to be here."As well as making changes to his own life, the Set for Life jackpot will enable Mr Weymes to improve the life of his 23-year-old brother, Robert. "Robert has severe autism," the 24-year-old explained.He said that as his parents become older, it is getting more difficult for them to look after Robert."If they could have regular services, they could have a break, so it is not 24/7," he said of how he hopes to make changes.After studying film and video at university in Ireland, Mr Weymes has always hoped for a career in the movies. Now, his cash injection should help him to achieve his dreams.
Dreams of Hollywood
After quitting his job at Amazon and putting services in place to help out his family, Mr Weymes hopes to start a career as a screenwriter.First, he's heading to Disneyland Paris though and plans to follow up with a hot air balloon ride and a tandem skydive."I am now worry free for the rest of my life!" he exclaimed.