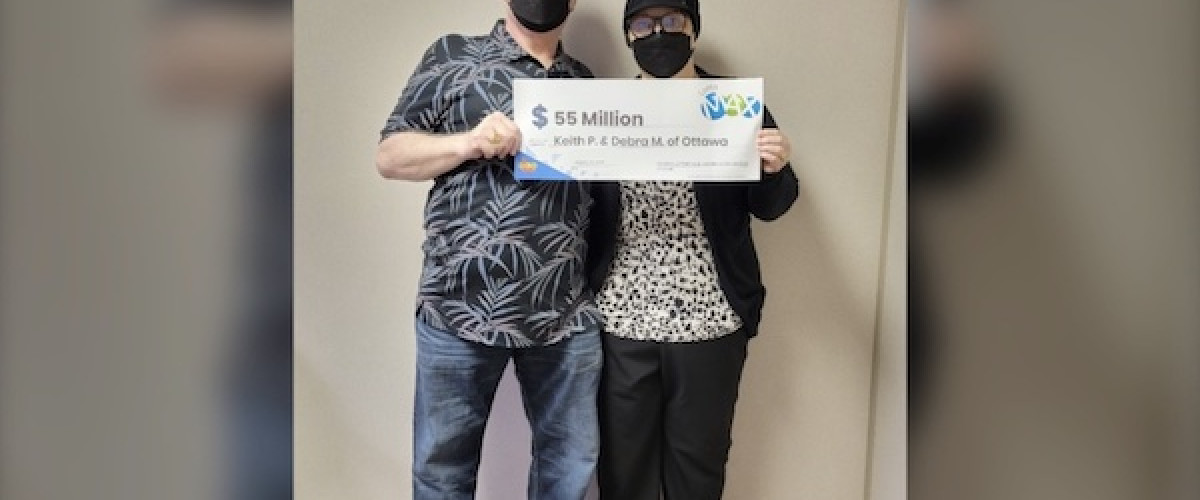 Back to news
Doggy Delight After $55m Lotto Max Win
Retired couple Keith and Debra Polachek from Ontario, Canada, won a $55 million Lotto Max jackpot on August 11. Great news for them and also for their dogs.
The lucky winners say that they only occasionally buy Lotto Max tickets. Tickets are definitely purchased when there's a really high jackpot on offer. Therefore they bought one for the August 11 draw and it paid off big time.
When they checked their Lotto Max ticket, they couldn't believe what was happening. "It didn't feel real to us," said Debra. After checking the results online, they finally realised that they were multi-millionaires.
Laid back
Often we report how lottery winners suddenly start screaming and shouting after discovering their win. That wasn't the case here and these winners were "laid back" but "very happy." The couple then began to share the news of their amazing win, beginning with a close friend. "I think they were more excited than we were!" joked Debra.
Careful spending
The Lotto Max jackpot winners have no firm plans on how to spend their windfall. They want to spend it carefully though and will take time in deciding what to do. Advisors have already been employed to help them decide how best to use their winnings.
As Keith says, the couple "aren't the type to react in a big, flashy way." Their day-to-day lives remain the same and he added: "This win won't change us."
His wife added that they had spent plenty of time discussing what they'd do if winning the lottery. "When it happened, it was kind of what we had discussed!"
Happy Dogs
They have been treating their dogs since discovering their Lotto Max jackpot win. Some new toys and treats have been purchased for them. "They seemed quite happy with that!" said a delighted Debra.
A great future lies ahead for the Lotto Max winning couple. Talking about their win, Debra said: " "We're happy to be together and experience this win as a team. We've always had a good life, and this win is a wonderful bonus!"