Fortune Cookie Numbers Win $500,000 Powerball Prize
There are many ways to choose your lottery numbers. For Ernesto Sorzano from Estero in North Carolina, USA, he used numbers from a fortune cookie. They worked for him as he won a $500,000 Powerball prize in the draw held on February 20.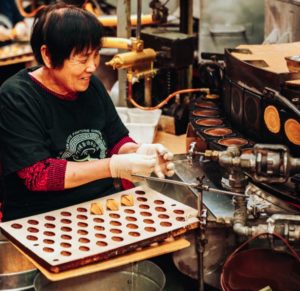 Some players use birthdays, anniversaries or the number of their house. For Ernesto though, his big Powerball win began when he ordered a Chinese takeaway. The shrimps and fried rice meal was delicious and the resulting win from the fortune cookie numbers even more tasty.
A good investment
It's no surprise therefore that the lucky winner calls his Chinese takeaway "a good investment." How will you choose your numbers for the tickets you can purchase from Lottery24?
Thanks to the use of the numbers from the fortune cookie, he matched four of the main balls and the Powerball. The lucky number in the February 20 Powerball draw were: 04-08-22-32-58 and the Powerball 04. His winning ticket was purchased from a 7-Eleven in Huntersville, another good investment.
It didn't take him long to go and claim his winnings. On Monday February 22 he went to the lottery headquarters in Raleigh. He opted to accept his winnings as a one-off payment. After federal and state tax withholdings, he has received a total of $373,751.
New House for Winner
The lucky Powerball winner now plans to buy a house in Huntersville which is just north of Charlotte, North Carolina. Speaking about his windfall he described it in just one word, "Unbelievable."
Well, that's understandable isn't it? When you order some shrimp and fried rice, you don't really believe it's going to win you $500,000. "I'm just super happy that my dreams came true," he added.
That's just what playing lotteries is all about.
The February 20 Powerball draw was a lucky one for players in North Carolina. Three tickets matched four of the main balls and the Powerball. It's not known if they used fortune cookie numbers to choose their numbers. They can certainly afford a few Chinese takeaways now.
The next Powerball draw is on Saturday 6 March. The jackpot up for grabs is $138 million with a cash value of $96.6 million.
Buy your Powerball tickets from Lottery24