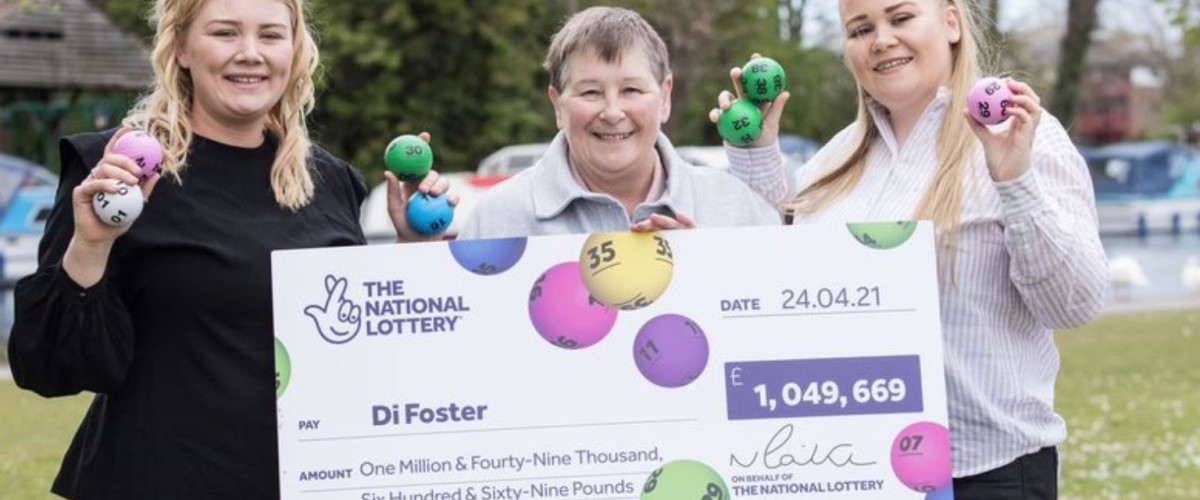 Back to news
Grandchild gives Shopping List to £1million Lotto Winner
Di Foster from Reading in Berkshire, England, became a millionaire in the  April 24 Lotto draw. It wasn't long before her grandson Hayden gave her a list of all the treats, he wanted her to buy for him and younger brother Leo.
Her big Lotto win came after buying a Lucky Dip ticket. It was a Must Be Won draw with a jackpot of £12.068million. However, no tickets were able to match all the main numbers. Three managed to get five of the main balls and the Bonus Ball. One belonged to 62-year-old Di and the usual £1million prize was boosted by £49,669.
Here's My List Gran
Her Lotto win did not go unnoticed with a certain seven-year-old. As soon as he found out his beloved gran was a millionaire, he got a sheet of paper and some coloured pens. It wasn't a home-made congratulations card he was making but a shopping list for his now wealthy grandmother.
Soon after he presented his list but not everything on it is going to be purchased.  Plenty of treats are on the way for Hayden, Leo and their cousin.
It was the day after the Lotto draw that her win was discovered. Di was having her morning coffee and logged into the National Lottery App. The fantastic news that she was a lottery millionaire was just seconds away.
Complete Shock
"I was in complete shock. I live alone and have formed a support bubble with my daughter's family, so I abandoned my coffee and rushed over to Kelly's (her daughter) to get her to check I wasn't seeing things," said the Lotto winner. 
No mistake had been made and a call to Camelot was made to confirm the win. The coffee was replaced with some brandy to help with her nerves as that call was made. Then she burst into tears of joy. Now Di, Kelly and her other daughter, Jodie can't wait to go on a shopping spree and of course get those treats for her grandchildren.
Buy a Lotto ticket from Lottery24