How Lottery Wins Change your Life
A lottery win can totally change the way you live. That's what happened to three English winners who have been able to live their dreams since becoming lottery winners.
A First Holiday Abroad 
20 years ago, Ray and Barbara Wragg from Sheffield, England, landed a £7.6m UK Lotto jackpot. Ray quickly quit his job and joyfully told his boss "I won the lot."The lottery winning couple then went off on a cruise, their first ever overseas holiday. Next up was purchasing a Range Rover and the generous couple once filled it with easter eggs and gave them to a local school. Sadly, Mrs Wragg died last year but her husband is still enjoying the benefits of becoming a lottery millionaire.
What else to buy?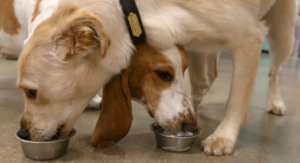 Tracy Field from Benfleet in Essex was not having a great time before her £2.5m UK Lotto win. She'd been diagnosed with cancer and was a single mother with three jobs trying to make ends meet. Her first purchase after winning the lottery was some dog food as she "couldn't think of what else to buy."
She's had a few ideas since then though, including buying a £430,000 home and properties for her two children as well.
Improving your Health 
It was in 2009 that Brian Caswell from Bolton, Greater Manchester in England, scooped a £24.9m EuroMillions jackpot. He used some of his winnings to pay for much-needed heart surgery. With his wife, he moved into a five-bedroom-detached house, moving after spending 48 hours in their previous home. Each of his adult daughters also were bought new homes.
A Sporting dream fulfilled
Lottery wins can really change your life. Susan Herdman from Boroughbridge, North Yorkshire, England, was finding it difficult to pay her heating bills. Then, in January 2010, she won a £1.18m UK Lotto prize.
Despite becoming a lottery millionaire, she carried on working at the hair salon that she owned. Nine months later though, she read about a woman who'd had all she wanted but then suddenly died. Two days later, Susan sold her hair salon and later became a champion autograss racer.Get your tickets online now from Lottery24.