Iowa Lottery winner had winning numbers in purse for years
After carrying her numbers in her purse for six years, an Iowa Lottery winner finally decided to play them. That decision meant she won $1 million in a Mega Millions draw.[caption id="attachment_13667" align="aligncenter" width="640"]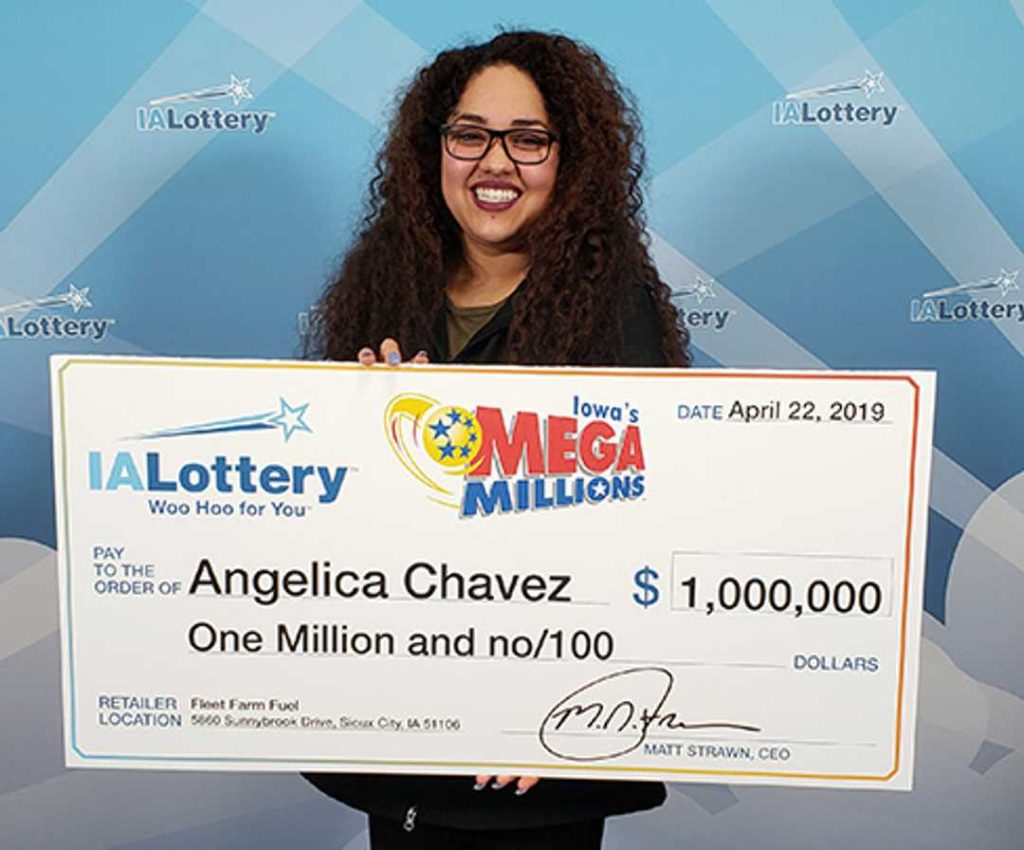 Angela Chavez collects her prize[/caption]
She knew her winning numbers
Angelia Chavez had several sets of six numbers in her purse. She carried them with her but never played them. Finally, she bought her first ever Mega Millions ticket and it won her $1 million.Ms Chavez used to work at a senior-living centre. There, she ran a lottery style game with residents. She used to draw balls from a lottery machine.She explained that she wrote down several sets of six numbers based on what she drew. "I said one day I was going to play them, and that day was on Friday."The 27-year-old Iowa Lottery winner visited lottery headquarters on Monday. She found out about her win not long after the draw.
Became a millionaire after finishing work for the day
The lucky winner checked her phone after work and saw that she'd matched five numbers. Her lucky ticket had won her $1 million."I told my dad the night before, 'I'm going to win something big.'" She recalled. The Iowa lottery winner now plans to invest her winnings.
Spending on the future
Some of it will be put aside for her daughter's future. She is also considering buying some property to rent out.Read More: What to do when you win the LotteryThe winning Mega Millions ticket was purchased from the Fleet Farm on Sunnybrook Drive in Sioux City, Iowa. The store will receive a $1,000 bonus for selling a winning ticket. Ms Chavez is the third Iowa Lottery winner to win $1 million or more this year.
You can become a millionaire overnight – Play now with

Lottery24