A life-changing EuroMillions win hasn't changed this Lottery couple
After a life-changing EuroMillions win a couple from Aberdeenshire have found it hard to break old habits. The couple still hunts for bargains and buy clothes that are on sale.[caption id="attachment_15013" align="aligncenter" width="920"]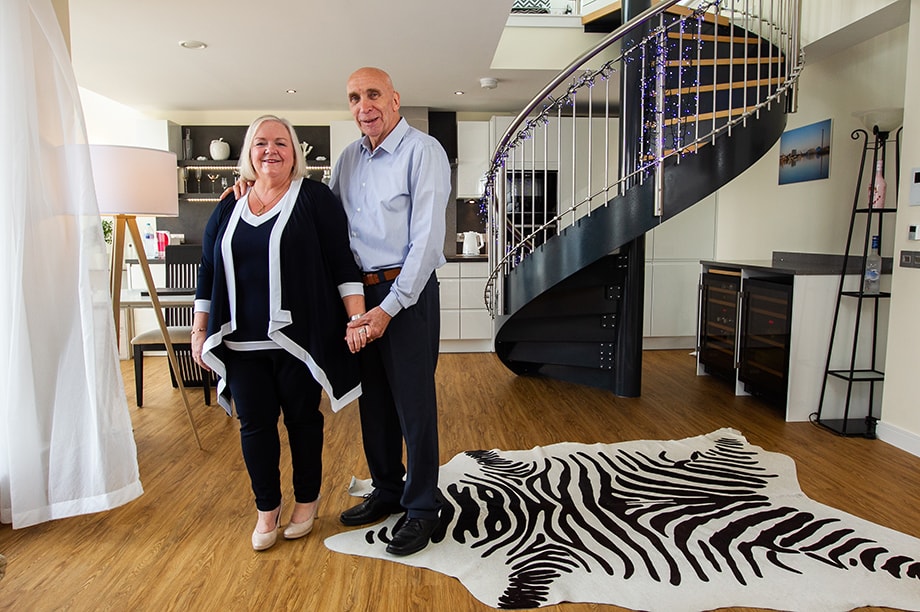 Lesley and Fred Higgins are enjoying a new flat thanks to their EuroMillions winnings. (Image:
Sunday Post
)[/caption]
No big splurges for the millionaires
Lesley and Fred Higgins won £58 million in 2018 on EuroMillions. Since then, they've both retired and moved into a stylish new apartment. However, the couple has said that they still struggle to spend their cash.The couple revealed that a year ago they used to wait until the sales before buying anything new. Since their life-changing EuroMillions win they have tried to become a bit more relaxed, but old habits die hard.
The lottery win has allowed them to relax… but only a little!
"I am a wee bit more relaxed now, but I still look at things and think "I can't justify spending that!" Mr Higgins said.Similarly, Mrs Higgins said that she was recently persuaded to buy a £1,000 handbag at Harrods. Despite having the cash available, the lottery winner struggled to hand it over."I did have to have a big swallow before I decided to buy it," she admitted. "I was always the type of person who stalked a thing before I bought it in the sale."
They still prefer hunting for a bargain
The couple still can't resist a bargain, with Mrs Higgins boasting about a jacket she'd bought recently. "It was down to £50 but I wouldn't have paid the original price, which was nearer £300."Since their life-changing EuroMillions win, the couple has resisted the urge to splurge on overseas holidays. Instead, they've taken mini breaks in Scotland, their home country. "We don't really need to buy a property abroad," Mrs Higgins said.
Grab a life-changing EuroMillions win when you play at

Lottery24

Like us on Facebook to stay up-to-date with the latest Lottery news and results.