Lost lotto ticket wins $200,000 in Australia
A lost lotto ticket won an Australian the top prize in a Lucky Lotteries Mega Jackpot draw. The winner only just found his ticket in order to claim the prize.The lucky winner won his $200,000 prize over a week ago. Because he'd lost the lotto ticket in his car, he only just came forward to
claim
his prize.[caption id="attachment_13306" align="aligncenter" width="790"]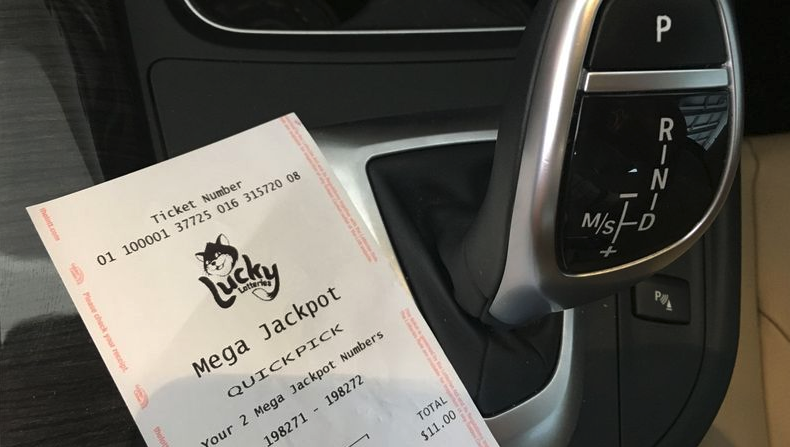 The lost Lotto ticket was hiding in the winner's car. Picture:
9 News
[/caption]
The lost lotto ticket was not lost for long
Thankfully, the ticket was not lost forever. Many lottery winners take much longer than a week before they realise that their tickets are winners.The man, from Virginia, a rural town outside Adelaide in South Australia, had no idea his ticket was a winner. "I was out shopping when I purchased my ticket and afterwards, I left the ticket in the car."The Australian lotto winner said he didn't realise until a week later. He went back to do his shopping and found the ticket in his car. "I checked it and realised I had a winner," he said.
Hoping for a jackpot prize
The lucky winner buys several lottery tickets a week. He said that he was hopeful of a jackpot win since the top prize was getting higher. "I hope you call me for that prize too," he joked."I'll pay the house off," the lottery winner said. "What a big bonus." He also said that he's thinking about using what's left of the winnings to go on a celebratory holiday. "It's a beautiful feeling," he added.
A big celebration planned
Once the money is paid into his account, the Australian has big plans. "I'll have to take a day off when it is paid into my account to celebrate!" he exclaimed.The winning ticket was purchased from Virginia Lotteries Kiosk on Old Port Wakefield Road, Virginia. That kiosk sold two winning tickets in two days.
Try your luck and play the lotto with Lottery24today