Iowa Lottery winner sues for a bigger prize
An Iowa lottery winner sues for a bigger jackpot. The $9 million winner says his prize should have been three times as big.
Believes he should have won more
Larry Dawson, from Iowa, won a $9 million Hot Lotto jackpot in 2011. In 2016, he began a lawsuit to claim a prize three times that size.[caption id="attachment_14445" align="aligncenter" width="560"]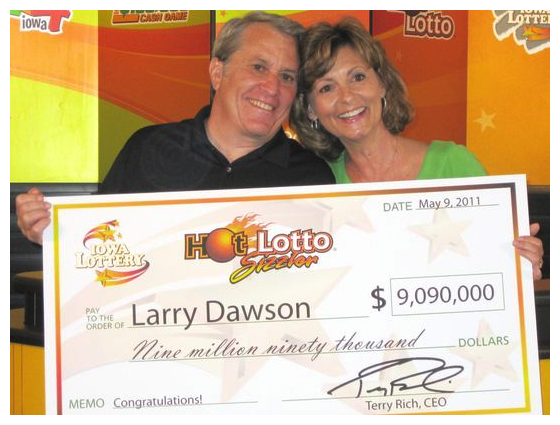 Larry Dawson originally won $9m[/caption]The previous jackpot had been worth $16.5 million. A recent investigation revealed that a lottery worker rigged that jackpot and bought the winning ticket himself.Mr Dawson claims that the $16.5 million should have rolled over to the next jackpot. Therefore, he should have won a prize worth $25.5 million in total.Eddie Tipton, a lottery contractor, rigged the $16.5 million jackpot in 2011. He bought the winning ticket himself and then tried to claim the prize with associates.News outlets went wild when they came forward to claim the prize two hours before the deadline. He wanted to remain anonymous, but the Iowa Lottery refused to pay out until his identity was revealed.
$16.5 million went unclaimed
Eventually, Mr Tipton's lawyer gave up on the case. He was unsuccessful in claiming the $16.5 million jackpot, so the money went unclaimed.The lottery winner's lawsuit is now set to go to trial. A judge recently made a ruling that the lottery is not immune from liability and that a full hearing is required.
A bit of a dreamer
When Mr Dawson won his original prize in 2011, he told lottery officials that he was a big dreamer. He was nicknamed "Lucky Larry" by his wife, and that was before he won his millions.His $9 million prize was, at the time, the 12th largest ever lottery prize awarded by the Iowa Lottery. The case to make that even bigger will go to trial on 2 December 2019.
Could you be a "Lucky Larry"? Play now with

Lottery24