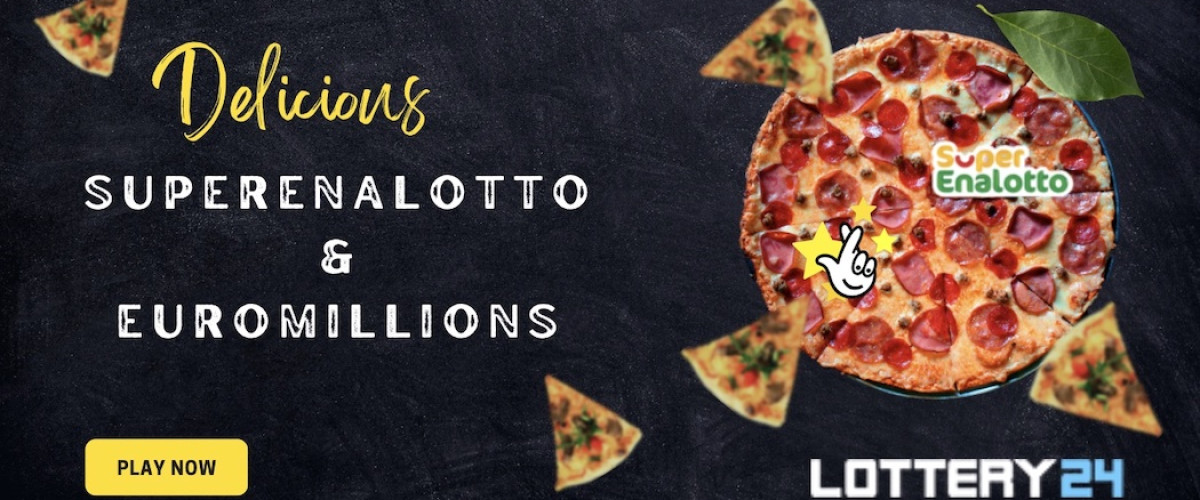 Back to news
Massive EuroMillions and SuperEnalotto Jackpots
Could this be the weekend when you become a multi-millionaire? There are massive prizes to be won in tonight's EuroMillions draw and then the SuperEnalotto draw on Saturday.
Let's start with a look at the EuroMillions draw being held this evening. The jackpot is a fantastic £164 million (€195 million) tonight, so don't forget to buy your tickets from Lottery24.
Fourth highest jackpot
The jackpot that could be won tonight is the fourth highest in EuroMillions history. There is still a little way to go to beat the record €220 million that was won in October 2021. The winning ticket was purchased in Tahiti. Rollovers tonight and on Tuesday May 10, would see that total surpassed.
The jackpot cap has been increased to €230 million, so we could be in for a very special win sometime this month, perhaps this evening.
It was on March 19 when the EuroMillions jackpot was last won. On that occasion, it was tickets sold in France and Spain that shared a €53.6 million top prize. Since then all the draws have ended in rollovers.
There was due to be a EuroMillions Superdraw take place on Friday April 29. However, the jackpot had rolled over to an amount that was higher than the scheduled €130 million top prize. That led to the Superdraw being postponed until sometime later this year.
If a ticket sold in the UK wins the jackpot tonight, it will be the second highest win for that country. The record is £170 million won in 2019 but a win would overtake Chris and Colin Weir from Scotland who won £161 million in 2011.
Near €200 million SuperEnalotto jackpot
In Italy, the SuperEnalotto jackpot just keeps on rising. There was no winner of the top prize last night when the jackpot was €198.5 million. Tomorrow's draw has a jackpot of €199.8 million, so a rollover will take the top prize through the €200 million mark.
The jackpot hasn't been won since last May and is closing in on the record €209.1 million won three years ago and there's no jackpot cap in SuperEnalotto.
Get your tickets today from Lottery24.