5 Awesome Mega Millions Experiences to Spend a Jackpot Win on
After the $1.6 billion Mega Millions jackpot winner finally came forward, here are 5 awesome Mega Millions experiences they could spend their winnings on.
Rent your own superyacht for a week - $600,000
Spend a week living the life of a billionaire! Luxury is everything on board your very own superyacht.
The Titania
, a 240-foot superyacht is perfect for Mediterranean cruising.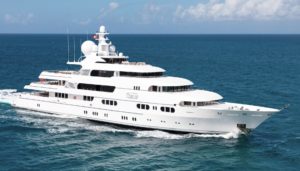 The yacht comes with its own 20-person crew. There's enough sleeping space for 12 guests. Keep fit in the gym and relaxed in the spa. If the sea doesn't take your fancy, there's a pool and sauna. It's even equipped with water sports toys. This is a Mega Millions experience like no other!
Dinner for two at the world's best restaurant - $1,000
Osteria Francescana in Modena, Italy, was
named
the best restaurant in the world in 2016. With only 12 tables, this is a Mega Millions experience worth waiting for.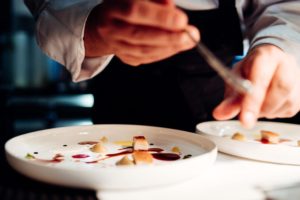 A 12-course tasting menu with wine pairing costs €450 per person. Add this into a culinary tour of Italy, and you've really got something special. The menu includes dishes such as "Tribute to Normandy" and "The crunchy part of the lasagne." Once your millions are in the bank, book quickly!
Seek out adventure in Antarctica - $30,000
Is out of this world adventure your kind of Mega Millions experience? Cruise through some of the world's most incredible sites. A 14-day journey to Antarctica on an
authentic
expedition ship costs up to $30,000 per person.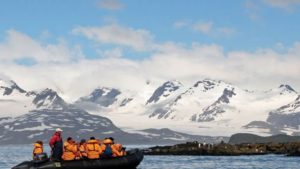 You'll kayak through icebergs, meet leopard seals and penguins and explore the ocean beneath the surface. Experts will be on hand to guide you through wildlife, nature and wellness.
Spend a week in an underwater hotel - $10,500
Everyone should experience
The Manta Hotel
off the coast of Zanzibar. The underwater hotel is 21 feet under the Indian Ocean. It's approximately 250 metres off the shore in the middle of a coral reef.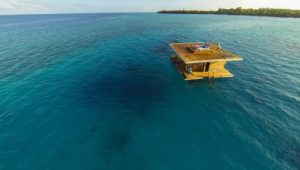 Lie in bed and watch underwater wildlife swim around you. The underwater room is surrounded by panes of glass. Above sea level, an open-air lounge greets guests. This is a Mega Millions experience most people wouldn't even dream of!
The world's most expensive wine - $195,000
The world's most
expensive
bottle of wine should be a drop in the ocean now you're a millionaire. Chateau Margaux 2009 is priced at $195,000. But it comes with a complete package.The bottle comes with a first-class flight to France and a visit to Chateaux Margaux is included. You'll tour the vineyard and cellar. A private dinner will be hosted by the managing director, Paul Pontallier.

You can only buy a bottle at Terminal 3 of Dubai International Airport, so you can have a warm-weather holiday first.
Which Mega Millions experiences would you choose? Play now with

Lottery24