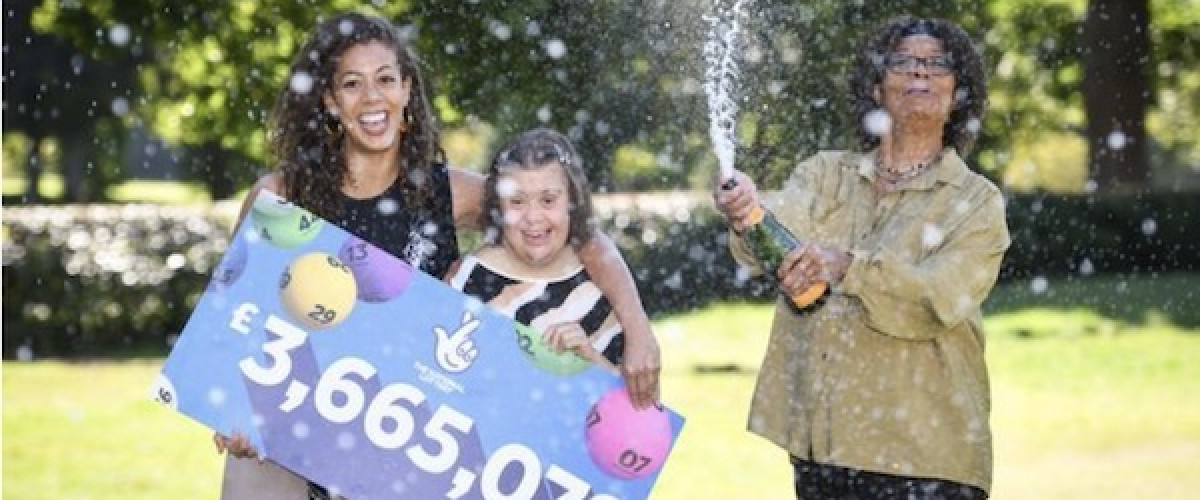 Back to news
No Champagne for £3.6m EuroMillions Winner
How would you celebrate a big EuroMillions win?  Celeste Coles from Birmingham in England, won a £3.6 million prize and celebrated with a glass of water.
The retired teacher had discovered her ticket had matched the five main balls and one of the Lucky Stars to win the second-tier prize. With the lottery having reached its jackpot cap, her win made her a millionaire as the second prize had been boosted.
Celeste describes herself as a "calm" person and proved that in her response to the big win. It was nearly time to go to bed when she decided to check her EuroMillions ticket. "One by one I ticked off the numbers, by the fifth main number I knew I'd won something big-ish, but then when I spotted I had also matched one of the Lucky Stars I knew I'd won something even bigger."
Big shock
Time for that glass of water, rather the usual champagne. "There was no whooping from me," said the lucky EuroMillions player. "Now I think about it, I was probably in shock and I still am! You never think it will really happen to you,"  added the 69-year-old.
Had she really been lucky enough to win £3.6 million? Celeste was soon in contact with one of her two daughters, Nicola. Her mother asked if she could possibly check the EuroMillions results and her ticket. Doing so confirmed the win but Nicola was concerned it might be a scam. Belief of the win wasn't achieved until a photo of the winning ticket was received.
After a sleepless night,  a morning call to Camelot confirmed that Celeste had indeed won £3.6 million.
Holidays abroad
Soon after the July 12 win, Celeste went off on a planned trip to Barbados. Now she's back, more trips abroad are being planned by the EuroMillions winner as well as helping her family..
A holiday home in Spain is one possible purchase for the EuroMillions winner. That's something she never thought would be possible. Tonight's EuroMillions draw has a £14 million jackpot.
Get your EuroMillions tickets from Lottery24