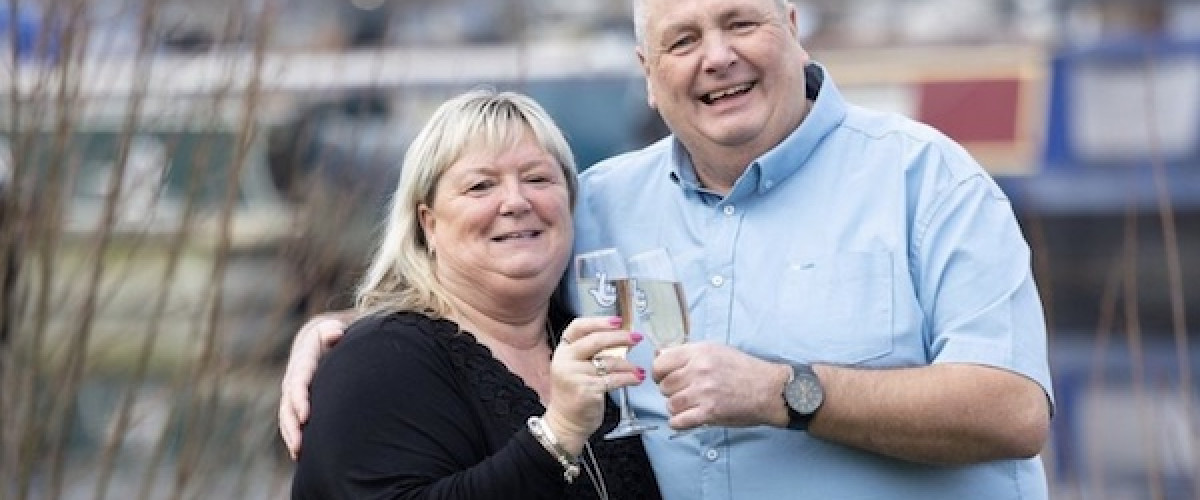 Back to news
Right Place, Right Time for £500,000 Thunderball Winner
Sometimes fate just puts you in the right place at the right time. Just ask Jeff Etherington from Harlow in Essex, England. He won a £500,000 jackpot in the January 11 Thunderball draw.
The 65-year-old had swapped shifts at work as he had a hospital appointment. He then purchased a Thunderball lucky dip ticket from a nearby Sainsbury's store and he landed the top prize.
Mr Etherington works as a machine setter but has been struggling of late and needs a knee replacement operation. He can't help thinking that his Thunderball win was all down to "fate." But for changing his shift he wouldn't have been the winner and said "some other lucky person might now be celebrating instead."
His Thunderball success does mean that he can finally get married to his partner Kim Read, 60. "I'm heading into retirement with £500,000 extra to my name."
From eventually to imminently
Between them, the couple have five children and eight grandchildren. They have been with each other for six years and in 2021 they got engaged planning to marry eventually. However, the funds haven't been there to get married until this Thunderball win.
Jeff joked: "Now that 'eventually' wedding can happen imminently." A holiday is also planned with Kim enjoying time in a hot tub, while her partner goes fishing.
Confirmation was still needed and when he told Kim the news she replied with some rather colourful language. Jeff decided to scan his ticket on the National Lottery app but was frustrated when it said the results weren't yet available.
100 times
"I must have scanned it about 100 times until suddenly it pinged and £500,000 popped up in the window," said the relieved player.
Once his Thunderball win was confirmed, he told other family members and friends his amazing news. The list included his boss at work who replied: 'Guess that means you'll be handing in your notice.'  
That's not the case though and when he went into work, everyone was clapping and cheering him in what he called a "surreal moment."
Make your ticket purchases at Lottery24.