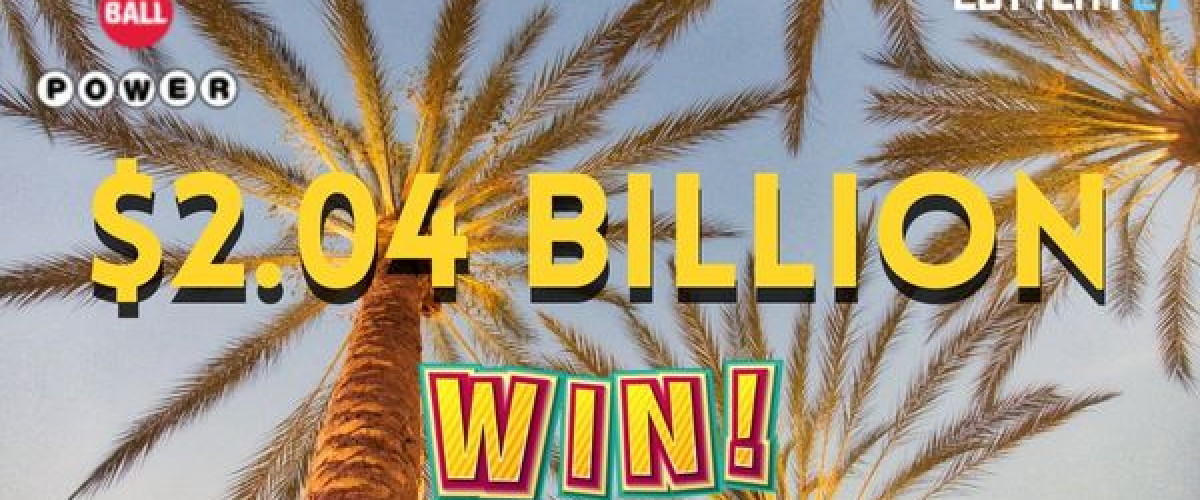 Back to news
Single Californian Ticket Wins Record $2.04 billion Powerball Jackpot
A ticket sold in California, USA, won the $2.04 billion Powerball jackpot. It's the largest ever win in American lottery history.
The Powerball draw was scheduled to take place on Monday night. However, it had to be delayed by almost 10 hours. That was because one of the participating US states had been having problems processing sales. The rules state that a draw can't take place until all the sales figures have been submitted.
Although the whole nation was waiting for the Powerball draw, it couldn't take place. Drew Svitko, chairman of the Powerball Product Group said they had to "protect the integrity of the draw."
Winning store revealed
When the draw did finally take place, it provided some great news for the one ticket able to match 10-33-42-47-56 and the Powerball 10. It's been revealed that the winning ticket was purchased from a gas station in Los Angeles County called Joe's Service Center.
The Powerball jackpot was due to be $1.90 billion. Such was the demand for tickets that it had risen to $2.04 billion by the time the draw eventually took place. It beats the previous record of $1.586 billion won by three tickets (one sold in California) in a Powerball draw six years ago.
If the jackpot winner wishes to receive their prize as a one-off payment, they'll receive $997.6 million. Alternatively, they can accept the full $2.04 billion in 30 graduated payments over 29 years.
Who's the winner?
Will we ever discover who has won the Powerball jackpot? With the winning ticket being sold in California, the answer is yes we will.  California public disclosure laws state that their full name will be made public. Whether they want to talk about their win is entirely up to the winner.
The Powerball winnings will be subject to 24% federal tax. However, California doesn't tax lottery winners so no further payments will be required.
Wednesday's Powerball draw sees the jackpot return to a more modest $20 million.
Buy your Powerball tickets from Lottery24.