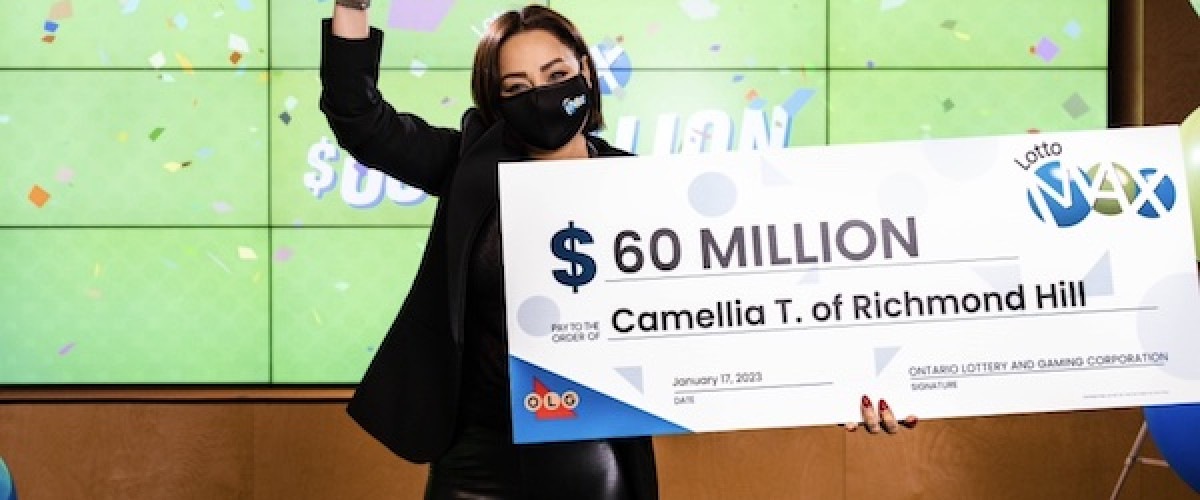 Back to news
$60m Lotto Max Winner Stunned into Silence
If you were lucky enough to win a $60 million Lotto Max jackpot, how would you react? Camellia Talachi from Richmond Hill in Ontario, Canada, won that amount last November but was so shocked she couldn't even spread the good news to her mother.
The Lotto Max winner received her winning cheque this month and finally spoke about her success. Why such a delay in claiming her jackpot win? Well, Camellia simply didn't check her ticket for the 29 November, 2022 draw for over a month and a half. All those weeks she was a multi-millionaire without knowing it.
In mid-January, Talachi was out driving with her mother and stopped off at a gas station. Her mother remained in the car and Camellia finally checked to see if her Lotto Max ticket had won anything.
At no point did she imagine that the ticket had actually won $60 million, so you can imagine her discovery was a bit of a surprise. "I saw my life pass before my eyes as I stood there in shock," said the Lotto Max winner.
Is this real?
"I kept thinking 'is this real?' I couldn't concentrate and started to shake," added the shocked player. The clerk helped calm her down and then it was time to return to her car where her mother was waiting for her.
They had a 30 minute drive home but at no point did Camellia tell her mother her amazing news. Just how was she going to tell everyone what had just happened? 
On tippy toes
When they finally arrived home, she said a little prayer to herself and then told her family the amazing news. "I think I was on my tippy toes just shouting, like screaming, 'I am the big winner in Richmond Hill,'" the Lotto Max winner recalled. Then all the cheering and hugging began.
Plans for her jackpot win include travelling around the world. Some of her winnings will be shared with her family. The Lotto Max jackpot winner also wants to use her windfall to become an entrepreneur.