Australian lottery winner has life changed thanks to $96m jackpot
An Australian lottery winner has won $96m on the Lucky Lotteries mega draw. It's the first time the jackpot has been won in two years.
The jackpot almost reached $100m
The Lucky Lotteries mega draw was last won in early 2017. Now, a Sydney man has become the most recent jackpot winner, taking home a huge $96m.[caption id="attachment_16071" align="aligncenter" width="634"]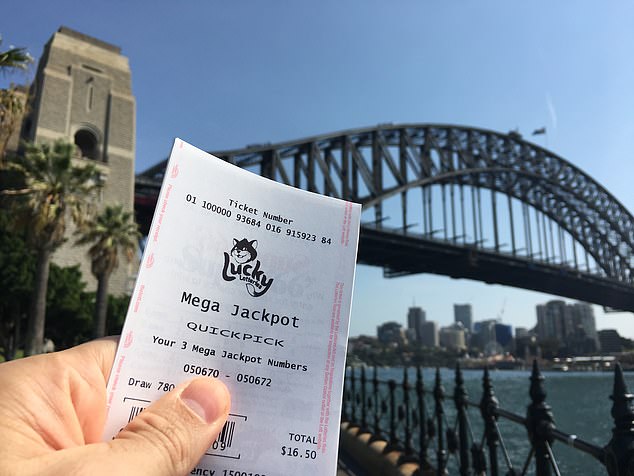 A man from Sydney, Australia has won a $96m jackpot[/caption]The huge prize is Australia's second-biggest ever lottery prize won by a single person. The largest, $107m, was won earlier this year by a Powerball player in January.
He thought it was a joke
The Sydney winner was in disbelief when he found out he'd won big on the Lucky Lotteries. When lottery officials called, he initially thought it was a prank call."I'm shaking. I'm just waiting for someone to tell me I'm being punked." The winner was at work when he received a phone call, and said it was the last thing he expected.However, once lottery officials have persuaded him it was true, he said he was planning to quit his job straight away. In fact, he wasn't even going to finish his shift!"It's unlikely that I am going to finish the day out at work," he said. "I'm pretty sure I'll quit; my endless lunch break starts now."The Australian said that he couldn't wait to call his wife with the good news. He didn't think she'd believe him right away, "I'm a bit of a prankster so she'll probably think I'm pulling a fast one."
Jackpot win will change his life
The anonymous winner said that the $96m win would change his life. He is going to use the money to help his children with his futures, and treat himself."I'm going to look after my kids and make sure they are set up for the future," he said. "Then I am going to find the most outrageous holiday I can think of to take myself on."