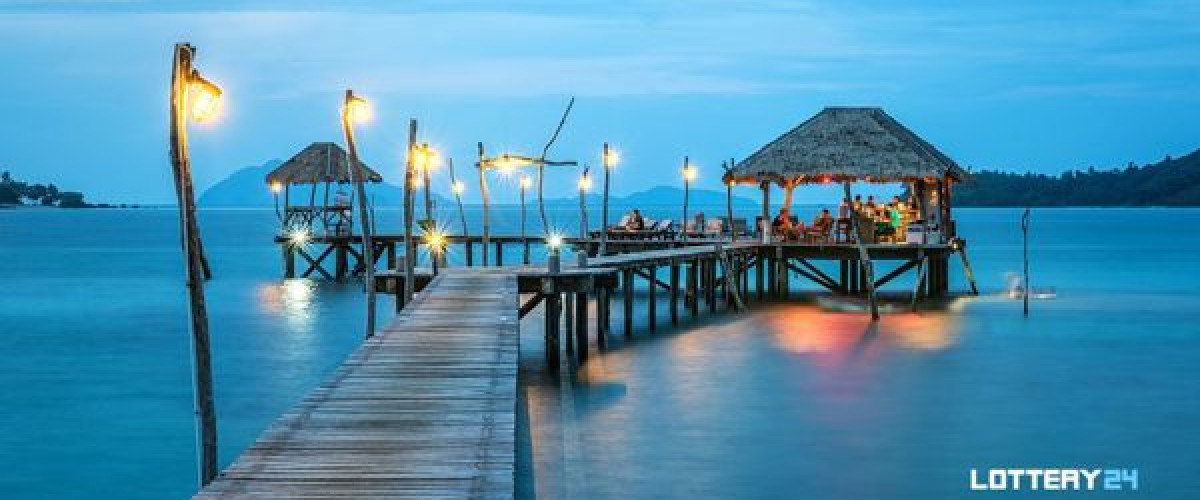 Back to news
Bungalow and a Banjo for Postcode Lottery Winners
Three homes in Mablethorpe in Lincolnshire, England are celebrating winning £526,666 Postcode Lottery Prizes. In total 591 players shared £7.91 million in the October Postcode Millions draw.
Nice one Cyril
Cyril won over half-a-million pounds as he had two tickets. He admitted to being "flabbergasted, absolutely flabbergasted." He and his wife Maria can now go on honeymoon to Egypt. They were married last year but couldn't afford to go there.
Bonita also played with two tickets so won £526,666. Her husband Peter said the couple are "still in shock" over their win
Double success
It was also a double success for Beverley and her husband Michael. Both have Postcode Lottery tickets, so won £263,333 each.
Beverley is a great-grandmother of fourteen and when receiving her Postcode Lottery prize told those who were with her: "We'll have a good old Christmas now, and many more Christmases to come."
The lucky player was a nurse for over 30 years and never thought such a win would happen. "I'd love to see my bank manager's face when that goes in my bank account," she joked.
Plans for the Postcode Lottery win include fulfilling a dream of buying a bungalow. Beverley needs a special car to get in and out of so a Citroen Berlingo will be purchased.
Charitable donations
Gordon and Lynda both won £263,333 and the Postcode Lottery winners said some of their winnings will be given to local charities. That'll include Air Ambulance and Air Ambulance charities as well as the local dogs home.
Winning £263,333 was one of their neighbours, Samantha who works in a local care home. The Postcode Lottery winner was working back-to-back night shifts when finding out about her win.
A new car and a banjo please
Samantha has lived in the street for over 40 years. The mother-of-two is married to Paul and spending plans include helping their children and replacing their 20-year-old car with a brand new one. Paul also has a purchase in mind. He plays in a local folk band and wants a new banjo.
Buy tickets today from Lottery24.