A lottery-winning teacher plans to keep working after $5m win
With $5m in the bank, some might plan to retire but this lottery-winning teacher is to continue working.
Will she go back to work?
Brenda Simpson, from Ohio, won $5 million on a lottery scratch-off ticket last week.[caption id="attachment_16215" align="aligncenter" width="969"]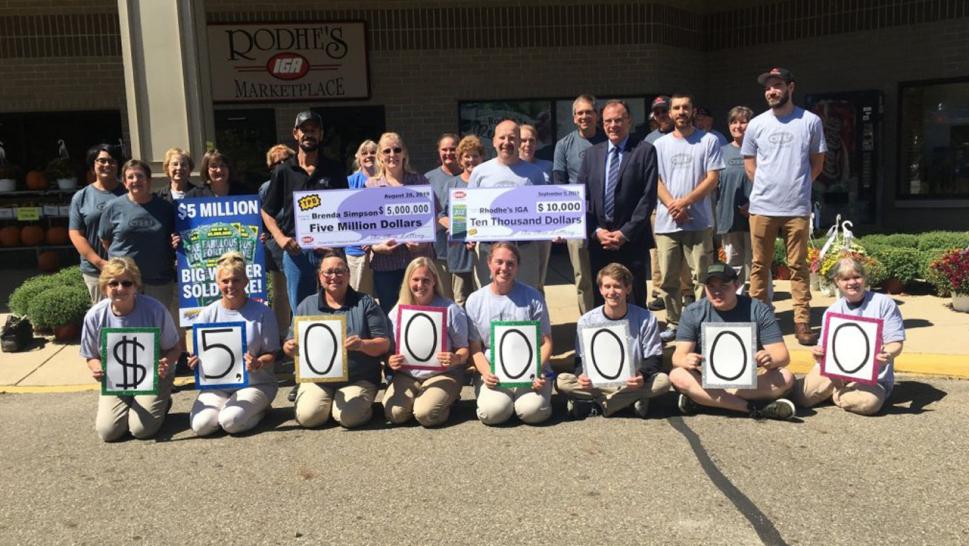 Brenda Simpson celebrates her victory with some of her students. (
Oh! Lottery
)[/caption]She told lottery officials that after telling her colleagues about her win, they all asked if she'd come into work the next day."I still plan to work, but I told my husband he can retire," she told lottery officials.She plans to use her winnings to pay off the mortgage on her home. She'll also put a down payment on a house for her daughter.Currently, she works as a teacher for Head Start. Head Start is a federal program which provides early childhood education for children and families with low incomes.
A second-chance has led to a lottery win
Mrs Simpson's lottery luck has a three-year history. In 2016, she bought a lottery scratch card, which also entered her into a Top Prize Drawing.As part of that game, players who missed out on the first drawing had the opportunity to enter into a second chance round in August 2019.That second chance drawing had a top prize of $5 million, and Brenda's ticket was the winner.She is now able to choose between a cash lump sum payment, which will be $5 million minus taxes withheld by the state. Her other option is a $250,000 payment every year for the next 20 years.
Change your life with a lottery ticket and play now with Lottery24