Lotto 6/49 Winner of $16.3m Carries on Shopping after discovering win
While out shopping, Alfonso Buonomo discovered he was a Lotto 6/49 winner. He didn't win a small amount though, he won $16.3 million. Most people might start celebrating wildly but Alfonso just carried on collecting his groceries.Alfonso, from Calgary, Canada
won
in the January 2 draw. Buonomo purchased his winning ticket from the Co-op gas bar on Symons Valley Road N.W. While he was doing some weekly shopping, he went back to the store and decided to check his ticket.
Is that a Bar Code?
When he did, the Lotto 6/49 winner found it hard to believe what he was seeing. "I actually thought the prize amount was a bar code number when I first scanned the ticket," said the shocked 38-year-old. "I was shocked! I couldn't move," he added.[caption id="attachment_11581" align="aligncenter" width="480"]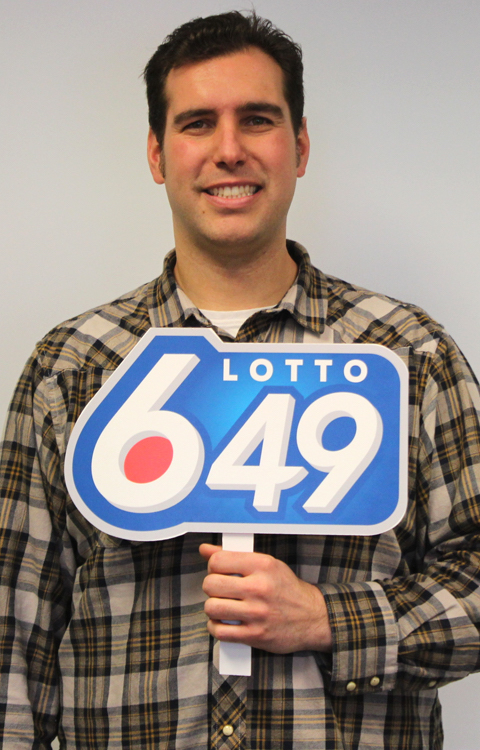 Alfonso collecting his Lotto 6/49 winnings[/caption]His ticket had matched 13-18-19-36-37-43 to make him a multi-millionaire. At first, he wanted to return home to spread the news of his big win. Then he decided that he needed some time to think about what had just happened. That led to him just continuing with his grocery shopping.
A Lot to Win
It's not easy coping with suddenly becoming a millionaire. This winner says he has "a lot to learn" about how to manage his massive windfall. "I want to be smart, learn how to invest it properly and let it snowball. This is a fresh start for us." That will start with him paying off his mortgage.In total his fantastic win is $16,319,280, the largest win in the city of Calgary for six years. On the previous occasion, a ticket won a $40m Lotto 6/49 jackpot. Despite his big win, Alfonso has no plans to quit working.He's even resisted the advice his brother-in-law has given him and won't be buying a Lamborghini. The lottery winner insists that he'd be happy with "a new motorcycle and a second vehicle."
What will you do when you win the lottery? Find out when you play with

Lottery24

!