Poor Weather Nearly Prevented $50m Australian Powerball Win
A ticket that a mother from Sydney a $50 million Australian Powerball jackpot was nearly never purchased due to poor weather.
The woman won the jackpot in the Australian Powerball draw held on 18 March. The ticket she did finally buy wasn't registered to a player card. That mean the lottery company were unable to contact the winner, so had to wait for the winner to come forward.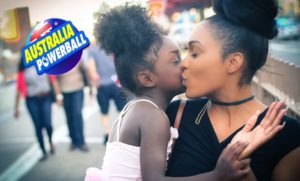 It wasn't until the weekend that the winner discovered she was a multi-millionaire. The Sydney resident had heard the store where she had purchased her ticket had sold the jackpot winning ticket.
When she got around to checking her ticket, a massive shock was awaiting her. Not that she initially believed her ticket had won the jackpot. Quickly she rushed to her husband and told him, 'Christ, I think we've won $50 million!' He checked their ticket and they had won the top prize, and both went into shock.
Speaking about the win, the Sydney woman said: "It's thrown everything upside down in the best possible way. It's a dream come true." However, It was a win that nearly never happened.
Not going out in that weather
With the weather being "absolutely crap," she didn't want to go out," said the jackpot winner. The Australian Powerball player also believed that "there's no way" she could win the $50 billion jackpot. Then a last minute she had to go out and also decided to try her luck on the upcoming draw. Boy is she grateful that decision was made.
Shopping Sprees on the way
How will the Australian Powerball jackpot win be used? The winner plans on looking after their family first. "I am sure they will have some things they want to do with the prize," she said. A new house is a possibility but plenty of shopping is planned too. "There's going to be lots of shopping sprees! I love shopping, so I can't wait!"
Before that, the jackpot winning player was planning to drink some champagne and order a take-way. "There's no way I am cooking! Although I don't even know if I will be able to eat, I am too excited."
Buy a ticket today from Lottery24