Super Lotto Winner of $158m wears Scream mask to hide identity
It looked like something out of a horror movie, but it was more about celebration than being scared. The winner of a $158,400,000 Jamaican dollars Super Lotto jackpot wants to remain anonymous and decided to wear a 'Ghostface' mask when claiming his prize.
I Won! I Won!
The lucky winner's jackpot equates to around $1.171m American dollars. He'd
checked
the results of the Super Lotto draw and just couldn't stop looking at his ticket. He ran into his bathroom shouting "I won! I won!" whether he screamed or not isn't known.[caption id="attachment_11588" align="aligncenter" width="1024"]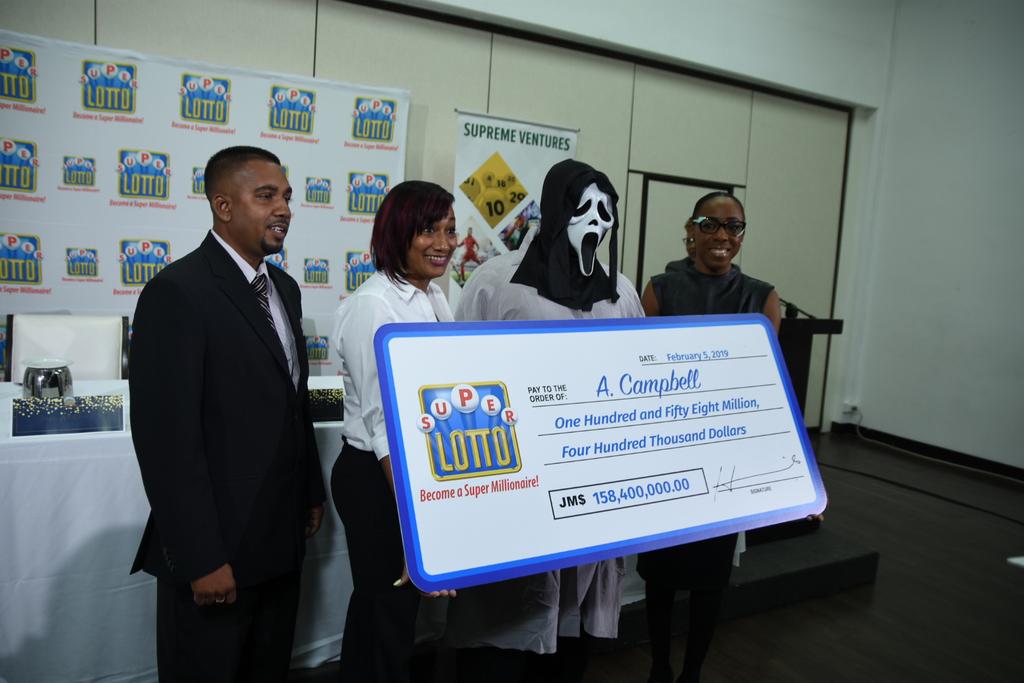 The mysterious winner in their Scream mask[/caption]He's been rather emotional since his win. Identified only as 'A. Campbell,' he initially became sick when discovering his win last November.
Jaw Dropping Moment
The big Super Lotto winner collected his cheque on February 5 and admitted to feeling "a bit numb" but it was his appearance that was most shocking. To ensure no one could see what he looked like, he wore the 'Ghostface' mask from the 'Scream' movie franchise.Most of us would have our jaws drop if discovering a big lottery win. This mask summed that up with its white face and long, wide-open mouth. It's not uncommon for lottery winners wishing to remain anonymous to hide their identities in strange ways.Last June a woman who won $180,900 Jamaican dollars
wore
a winking emoji face mask to hide her identity. Emoji masks, particularly happy smiley ones, are often used to hide the identity of lottery winners. On other occasions, anonymous winners hide behind their giant cheque and are given suitable nicknames. In the USA, a winner in Maryland took a long time to claim their win and became known as 'Better Late Than Never.'[caption id="attachment_11589" align="aligncenter" width="504"]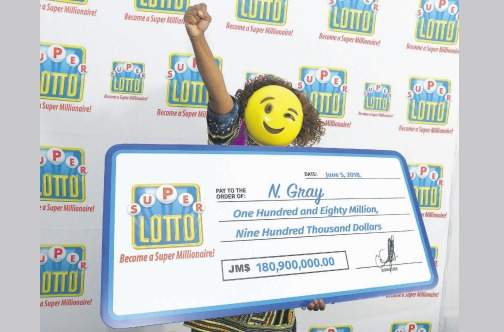 A previous Jamaican Lottery winner hides their identity[/caption]The Super Lotto winner already has plans on how to spend his winnings. He already owns a small business and wants to use his windfall to make more money. "I love to have money," he declared and plans to buy a new apartment. It seems from now on, his life is going to be a scream.
Celebrate a win when you play with

Lottery24