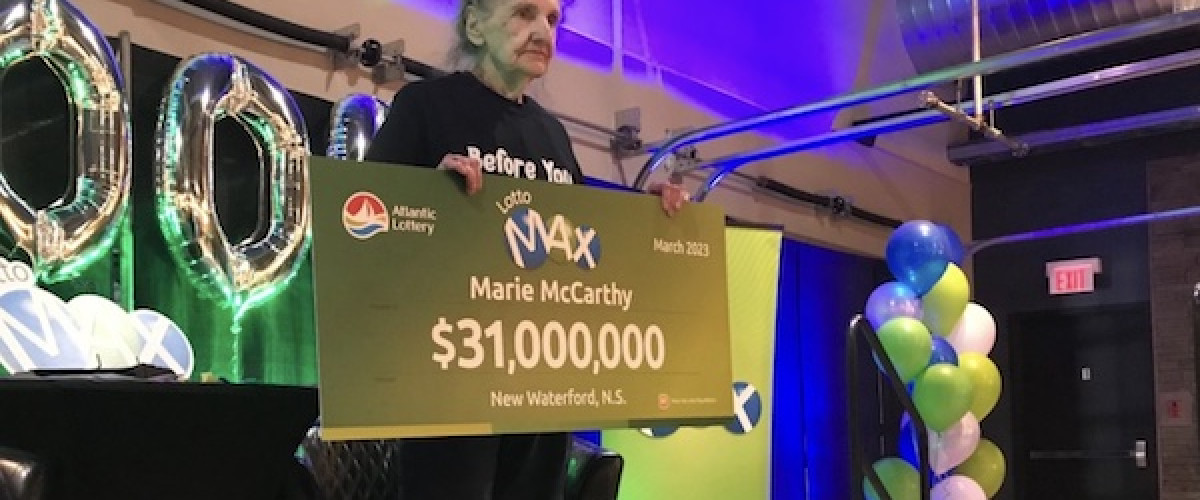 Back to news
Birthday Present Wins $31 million Lotto Max Jackpot
It's great to receive a birthday gift but few have been as good as the one received by Marie McCarthy. The Canadian was given a Lotto Max ticket  o and it won her $31 million.
The lucky winner comes from New Waterford in Nova Scotia. Her amazing birthday present was received on January 31. It had been purchased by her grandson, Jeff, for her 83rd birthday and won the jackpot in the draw held later that day.
Yeah, right
Not surprisingly, the Lotto Max winner says that she was in "total disbelief" when discovering her win. The numbers were checked by her grandson. He swiftly ran down the stairs with his phone in hand after realising what had happened. Jeff was shouting "You got all the numbers" to which his grandmother replied, "Yeah, right."
Only when the Atlantic Lottery were contacted did she believe that the Lotto Max jackpot had been won. Even after having her win confirmed, McCarthy says that her win doesn't feel real. That feeling won't take place until her updated bank account is seen.
Many of us have a bucket list of what we'd do if a big lottery win comes along. Not this winner though who said "I never figured I'd have the money." Well that isn't the case now and her win is not just great news for herself but her family too.
The Lotto Max winner is part of a large family. Several of them were present when her win was announced by the Atlantic Lottery. Some had traveled from as far as Alberta and British Columbia to witness the special occasion.
Generous winner
McCarthy has already been busy helping her family."I got 30-some cheques gone out already," said the generous Lotto Max jackpot winner. "People have got their mortgage paid off." More help for her loved ones is on the way.
"It feels good. They won't have the worries I did when I was having to pay for my house," she commented. The 83-year-old will be treating herself though. Plans include buying a vintage Cadillac.