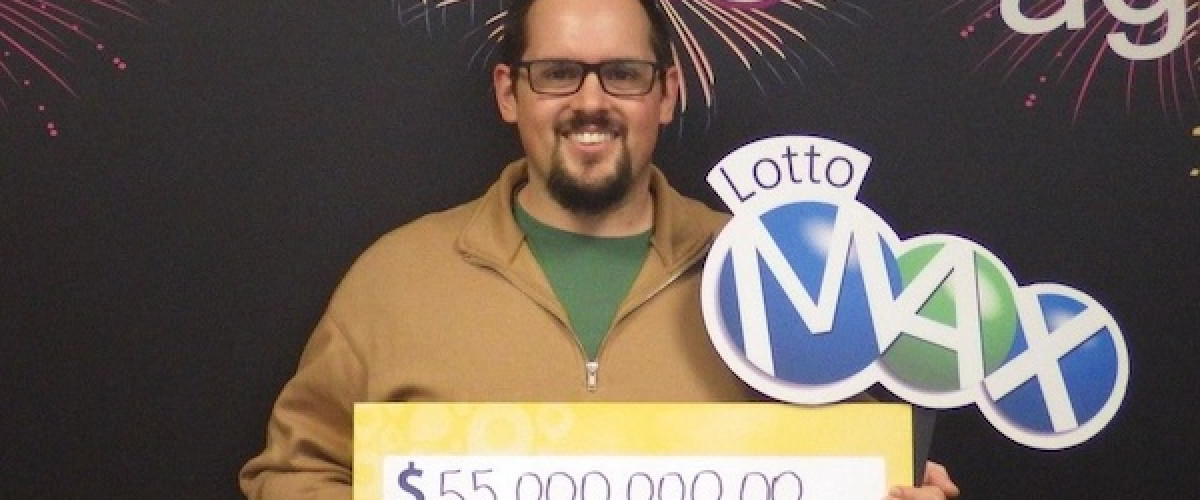 Back to news
Craving for Cake leads to $55m Lotto Max Win
Aaron Parsons from Lethbridge in Alberta, Canada has been revealed as the winner of the $55 million Lotto Max jackpot from the April 25 draw. It's a win that might not have happened if his girlfriend hadn't wanted some cake.
It looked like being a quiet night in with her but then his girlfriend told him of her craving for some cake. With them having no eggs or sugar either, her thoughtful boyfriend promised to do all he could to help.
Off he went to the local 7-Eleven store. However, it wasn't just cake, eggs and sugar that he was to purchase. He also bought a Lotto Max ticket, never imagining it would win him the $55 million Lotto Max  jackpot.
No way!
He didn't see the live draw so had no idea he was the Lotto Max jackpot winner. Then two days after the draw he saw a lottery advertisement and it reminded him that he hadn't checked his ticket yet. A massive surprise was on its way as he recalls: "I checked it and all I said was: 'No. No? No way!' "
The shocked winner couldn't believe his luck. He scanned his ticket a couple more times "to make sure I was seeing things right."
His ticket had successfully matched 04-19-21-33-37-38 and 39. His Lotto Max win is the fifth-largest lottery prize won in Alberta. The highest ever jackpot win was achieved last year when Mitchel Dyck won $70 million.
A thoughtful son
How will he use his $55 million Lotto Max winnings? Aaron says his win is "completely life-altering" and hasn't had the chance to think about what he wants to buy for himself. He said that his top priority is to help his parents to quit their jobs and enjoy an early retirement..
He'll also share some of his windfall with his brother and friends. As for his girlfriend, she can have whatever car she wants. That probably wasn't on her mind when asking for some cake and to think, they say cake isn't good for you!