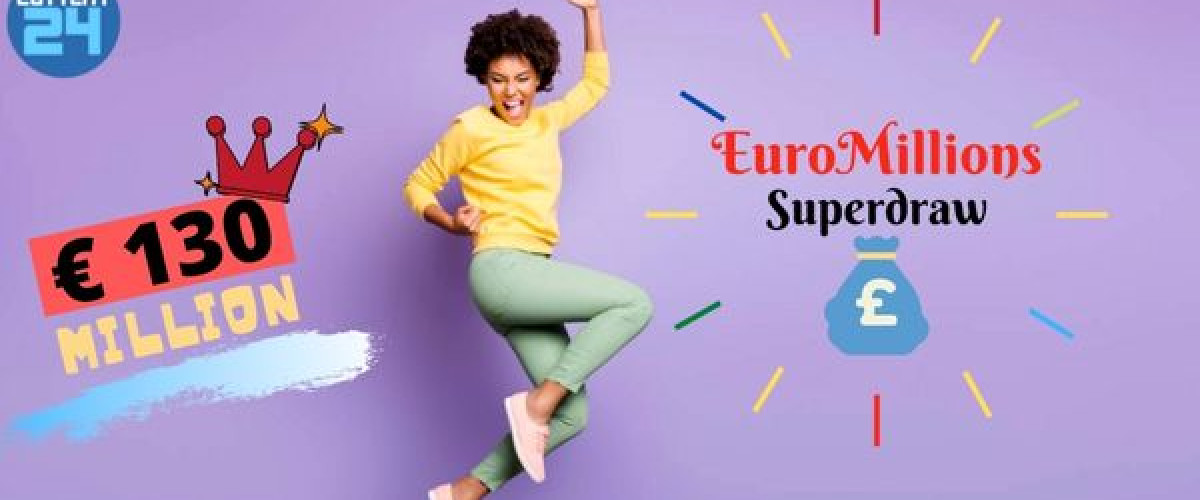 Back to news
€130 million EuroMillions Superdraw Set for June 2
The month of June is going to get off to a great start. That's because on Friday June 2  it's the second EuroMillions Superdraw of the year. The jackpot will be enhanced to €130 million (£113 million) for this special draw.
Massive jackpot tonight
We may well see a massive winner before the Superdraw. The EuroMillions jackpot hasn't been won since March 24 and is up to a massive €158 million (£138 million). Don't forget to buy some tickets for the draw from Lottery24.
Back to the EuroMillions Superdraw and another enormous jackpot. The first superdraw of the year was held on March 3 and ended in a rollover. The top prize was won in the next draw with a ticket sold in Belgium winning €144 million.
The last four EuroMillions superdraws have all ended in a rollover. We did get a jackpot winner in the one held in February 2022 with £130 million being won by a ticket that had been purchased in the UK.
Another June jackpot win?
Of seven previous superdraws held in the month of June, two have seen the enhanced jackpot won. That first happened in 2017 when the jackpot was just €100 million rather than the current €130 million. It was a UK ticket that successfully matched the five main numbers and the two Lucky Stars to win £87.57 million.
The other time a EuroMillions Superdraw was won in June was two years ago. Again, it was a UK ticket that scooped the enhanced jackpot and this time it was £111 million (€130 million). Will we see more UK success in the next Superdraw.
It's Belgium who are on a winning streak at present. The last two tickets to win a EuroMillions jackpot were both sold in that country.
A EuroMillions Superdraw is held when there has been enough money saved in the Reserve Fund to allow it to take place. There are usually four held each year, so if June isn't successful for you, there'll be two more chances later in 2023.