£169m EuroMillions jackpot Must Be Won in tomorrow's draw
After five rollovers, the £169m/€190m EuroMillions jackpot must be won in Tuesday's draw![caption id="attachment_14699" align="aligncenter" width="640"]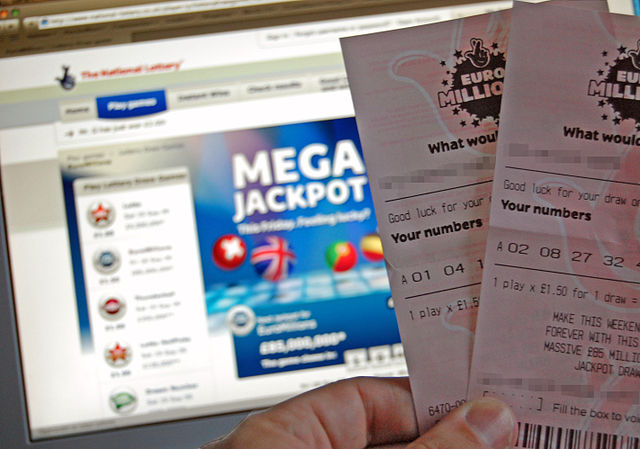 Make sure to get your EuroMillions tickets on Lottery24[/caption] In the last draw, the jackpot still went begging. Players failed to match the numbers 6 - 9 - 35 - 41 - 44 and Lucky Stars 6 and 9.The jackpot has now been at the maximum amount for four draws. That means that the full amount must go in the fifth draw. That means if no one wins the jackpot, the giant amount will roll down to the other players.
Jackpot must go
Andy Carter, the senior winners' adviser at The National Lottery, said: "This means, if the jackpot isn't won on Tuesday, it will roll down into the next prize tier where there is at least one winner."In the last draw, three players in the UK took home £1.8m for the second prize tier. This is increased from the usual £1m  due to the jackpot cap being in place.If the jackpot is won by a UK player, they will become the largest jackpot winner ever.In June, an anonymous ticket holder became the third biggest winner when they took home £123m.The number 2 biggest winners are Adrian and Gillian Bayford. They won £148m in August 2012 but have endured some bad times since.The current largest winners are Colin and Chris Weird. They scooped up £161m in July 2011.This year has been particularly lucky for UK players. On 1 January, Patrick and Frances Connolly from Northern Ireland grabbed £114.9m. In March, Ade Goodchild had a £71m win and another anonymous player won £38m in April.
Get your tickets today
If you haven't got your tickets for Tuesday's draw yet, then get them on Lottery24. When you play online, we store your tickets for you. That way you'll never lose them and instantly know if you've won.Join
Lottery24
for free today and get your tickets today. You don't want to miss out on this draw!