Get your EuroMillions Superdraw tickets for tomorrow's draw!
EuroMillions Superdraw tickets are still available for tomorrow's draw. This special jackpot is worth a huge £104 million.
Take your chance on the EuroMillions Superdraw!
The EuroMillions Superdraw is set to take place tomorrow night, February 1. It's the first drawing of its kind since last September. The jackpot is worth a massive £104 million.Now is your last chance to get your EuroMillions Superdraw tickets. Make sure that you are in with a chance of winning, as you never know when the next one will happen.
The special draw follows the same rules as any other EuroMillions draw. The difference is the size of the jackpot, which has jumped from £75 million to £104 million.
Huge EuroMillions jackpot is there for the taking
Whether Tuesday's EuroMillions jackpot had been won or not, the top prize would have increased. If nobody wins on Friday, it will roll over until it is won. That means the jackpot could meet the record for the highest EuroMillions top prize ever.The first Superdraw took place in February 2007, when a jackpot worth just under £67 million was claimed by a single winner in Belgium.[caption id="attachment_11001" align="aligncenter" width="634"]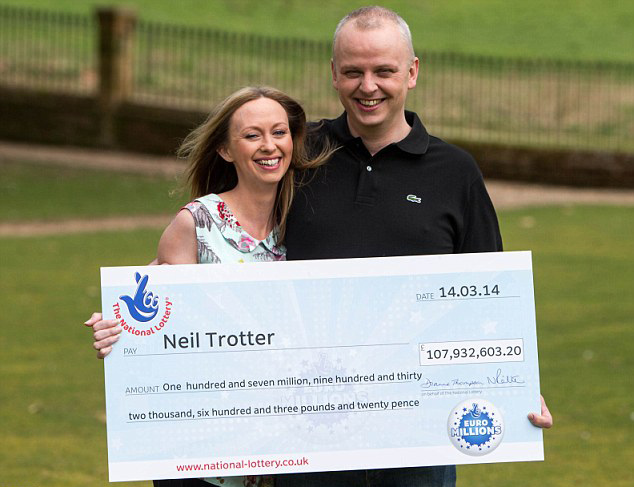 Neil Trotter is one of the UK's biggest winners[/caption]Since then, 21 other EuroMillions Superdraws have taken place. The largest starting prize was worth around €130 million (£112 million at the time). Superdraws roll over as normal if they aren't won on the night, so they have also contributed to some of the largest EuroMillions jackpots. The record jackpot is €190 million, the highest the lottery is able to climb.The most recent EuroMillions Superdraw took place on September 21, 2018. The jackpot was increased to a huge £115 million. It rolled over three times before it was won in Switzerland, and was worth £144 million.How would you spend your £104 million jackpot? The options are endless! You could buy a house on London's most expensive street or buy your own private island.
Get your EuroMillions Superdraw tickets now with Lottery24.