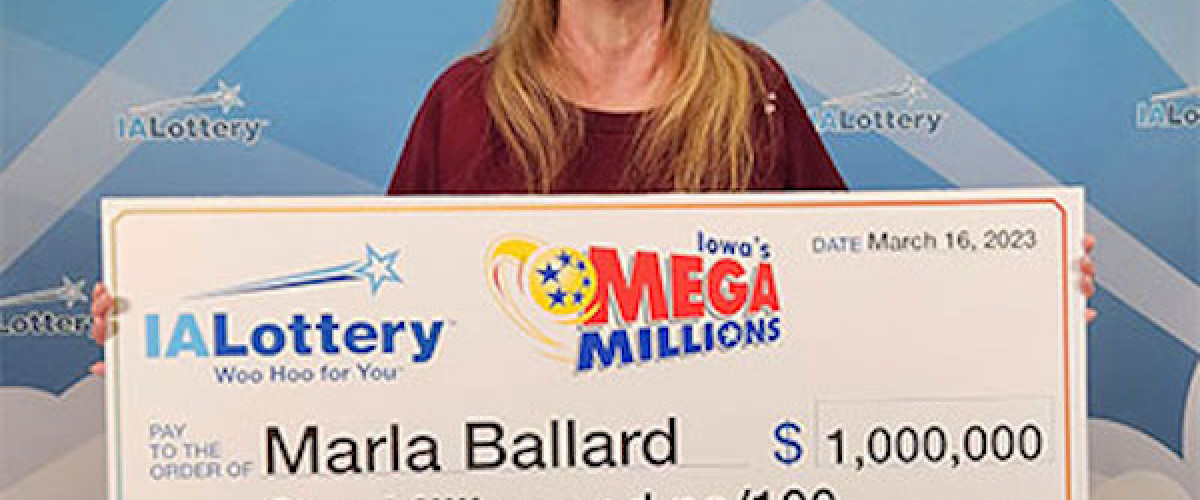 Back to news
Lucky Maria Overwhelmed by $1m Mega Millions Win
Maria Ballard from Iowa, USA, won $1 million in the March 14 Mega Millions draw. Her win only came about because the jackpot was over $100 million.
The Des Moines resident isn't a regular Mega Millions player. Her neighbour Ron Hubbard is but Maria only asks him to buy her some tickets when there's a $100 million plus jackpot.
That was the case on March 14 with a top prize of $229 million. Her ticket very nearly won that fantastic  Mega Millions jackpot. The 60-year-old matched the five main balls but missed out on the Mega Ball 02.
I'm shaking
Even so, she was shocked to win a million dollars. It was still the case when claiming her Mega Millions prize two days later.  "Look at me, I'm shaking. I guess it's starting to hit," said Maria who added: "I'm kind of overwhelmed right now."
The usual process is that a couple of days after the draw has taken place, her neighbour writes down the winning numbers. Then he goes to see Maria and show her the results. However, that was not the case this time. Her neighbour had heard that a $1 million winning Mega Millions ticket had been sold locally.
Who's at the door so early?
It was early in the morning that he went to see Maria. The unknowing millionaire wondered who could be at her door so early. Then came the discovery of her big Mega Millions win. A call was then made to Lottery HQ to confirm $1 million really had been won.
How will her winnings be spent?  Such was her shock at becoming a millionaire, Maria says she hasn't even thought about that. Whether her helpful neighbour will be given a treat out of the winnings isn't known.
Could another big win be on the way for her? Tonight's Mega Millions jackpot is a brilliant $322 million. With the jackpot that high, the Des Moines resident will definitely be asking her neighbour to buy her some tickets.