The TopHome and Entertainment Goods for a Lottery Winner

Once a big lottery win comes along your spending plans totally change. All those home and entertainment technology items you dreamed of can now be purchased. Time to take a look at some of the best that you can now afford.
The Very Big Screen

Gone will be the days of watching your favourite television programmes on a small screen. With that lottery windfall in the bank, you can go out and buy the Samsung QN9OOA Neo. This costs £12K but has a ginormous 85-inch screen. Just imagine what it would be like watching your favourite programmes on a screen that large.
The Kitchen of your Dreams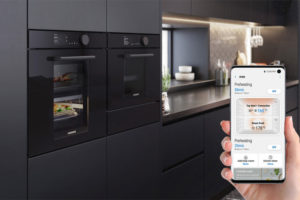 Winning the lottery often means going out and buying a new home. Everything is going to be so much larger with that massive bank balance you now possess. How about buying the very best home appliances for the kitchen you've always dreamed of having?
There's a LG LSR100 freestanding fridge freezer. to store all that expensive food and drink you can afford. You might never have thought of buying a freezer that costs £5.2K but thanks to that lottery win, you can now. Another £2K can be spent on the Samsung Infinite NV75T8979RK single electric oven.
The Wahoo Kickr Bike
With all that food and drink that you can have, it's also importance to concentrate on your fitness. Why not get your hands on a Wahoo Kickr Bike for £3K? You can pedal away to your hearts content burning off all those calories. A fit lottery winner is a happy one, so make this the first of a whole range of gym equipment you can buy. Perhaps you can also get a top-notch treadmill such as the Technogym Run Personal that costs12.5K.
Luxury Laptops
That PC you've had for years just has to be replaced. You won't think twice about spending £3.5K on the Alienware Area 51 M15X. If you love playing games, this will give you an out of this world experience. Thanks to your lottery win, you can now go and buy luxury laptops for you and your loved ones.