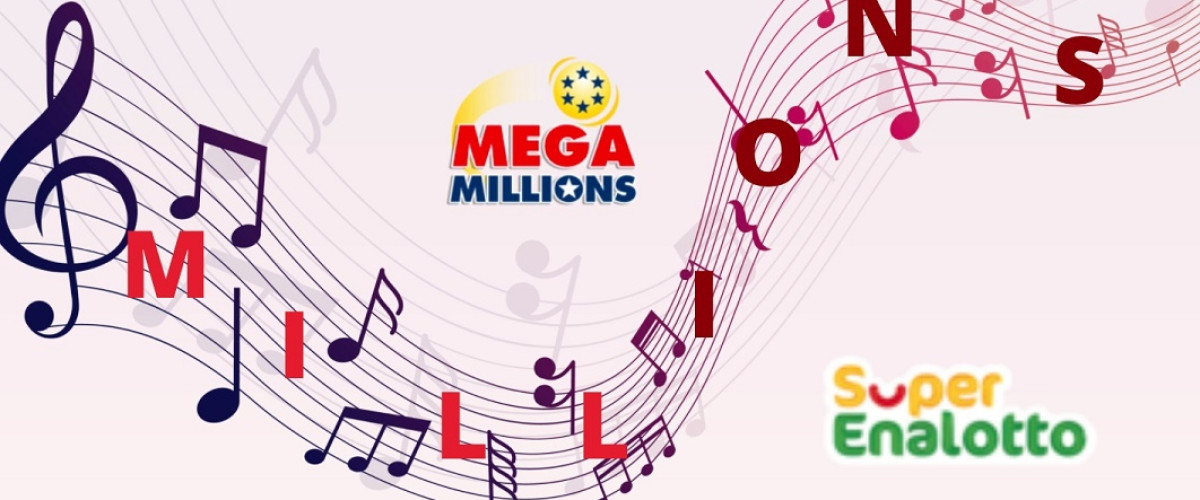 Back to news
Win the Lottery and Enjoy Eurovision Even More
May 21 sees the final of the Eurovision Song Contest take place. Hallelujah for that! Wouldn't it be great to enhance your enjoyment with a big lottery win, for example in the SuperEnalotto or Mega Millions draws?
You could afford to go to Eurovision a regular occurrence. Why not, buy a massive telly with a great sound system and watch it at home on satellite TV. Will France justify favouritism this year? You could perhaps book the winner for your own concert. A little peace and quiet wouldn't be had that afternoon thanks to your big lottery win.
No Dream Impossible
Tonight, sees a €151.8 million SuperEnalotto jackpot. Will this be the draw when the top prize is won? There have been some recent near misses. Perhaps you'll go one step further? Believe us, it has to be won sometime. This could be the chance of a lifetime.
Think that as you make your mind up on what numbers to choose. You'll be saying to yourself 'if I could choosethe right numbers, perhaps it's my time to win?'. Cross your heart and soon, voila, you could be a lottery millionaire.
It was in 1997 that the SuperEnalotto draw was first held. That was the year Katrina and the Waves won Eurovision for the UK with 'Love Shine a Light.' The UK haven't won Eurovision since!
The Eurovision Song Contest has thrilled us with songs such as 'Waterloo,' 'Toy' and 'Ding-a-Dong.' Your heart would go boom bang a bang if becoming a SuperEnalotto millionaire.
Over in the USA, the Mega Millions jackpot will be $430 million on Friday. It'd really be a case of congratulations if you could win that. Everybody entering will be dreaming of a fairytale win. Remember anyone can win, it's not a case of 'Why me?' but 'Why not me?' Just think playing with numbers could make you a multi-millionaire!
Imagine all the euphoria you'd feel. Yes, you'd be able to buy all kinds of everything with millions in your bank account so make sure you have a go.
Buy your tickets right now at Lottery24