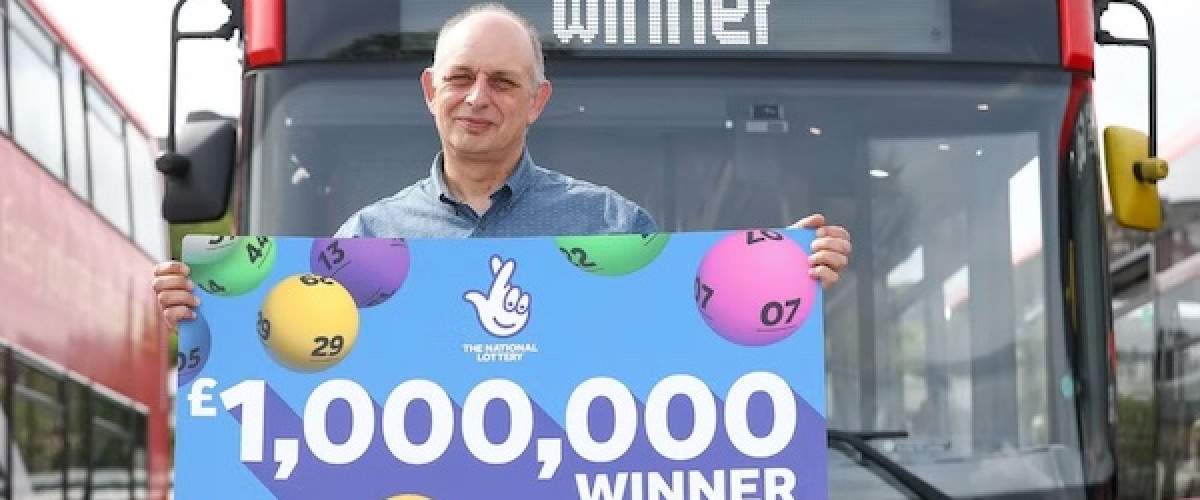 Back to news
Life is Pretty Good for £1m scratchcard Winning Bus Driver
Steve Goodwin from Holsworth in Devon, England, made an unexpected purchase on Easter Monday. Not Hot Cross Buns or Easter Eggs but a £1 million winning scratchcard.
The 51-year-old bus driver  had only intended to buy  a doner kebab and a loaf of bread. However, he also bought a scratchard from his local supermarket.
Shock discovery
While waiting for his doner kebab, he checked his scratchcard. He simply couldn't believe it when realising it had won him £1 million. A few tears were shed as he made his journey home.
When he got back, Mr Goodwin (a great name for a big scratchcard winner) asked his landlady if he could use her landline to make an important call. He contacted the National Lottery and his £1 million win was confirmed.
Next he called his girlfriend Heidi (also 51) to tell her his amazing news. At first she thought it was all a joke but eventually realised he was being truthful.
Not wanting to lose his £1 million winning scratchcard, he put it under his pillow for safe keeping. He still went to work the following day. He found it all very amusing.
A big secret
"As the people hopped on, I was chuckling to myself. There I was a bus driver, with a load of passengers on board, and nobody knows I'm a millionaire," said the delighted scratchcard winner. He did eventually tell some people and they couldn't have been happier for him.
With his £1 million scratchcard win, Steve can finally buy his own home having always rented in the past. There also won't be any mortgage to pay in the future. No wonder he says:his "life is pretty good."
It's a great life on the buses
He loves his job though and has no intention of retiring. However, he'll take some time off to go on more  holidays with his girlfriend. The best part of his scratchcard win is that he and Heidi are now debt free. He sees their windfall as a "wonderful nest egg for our retirement."