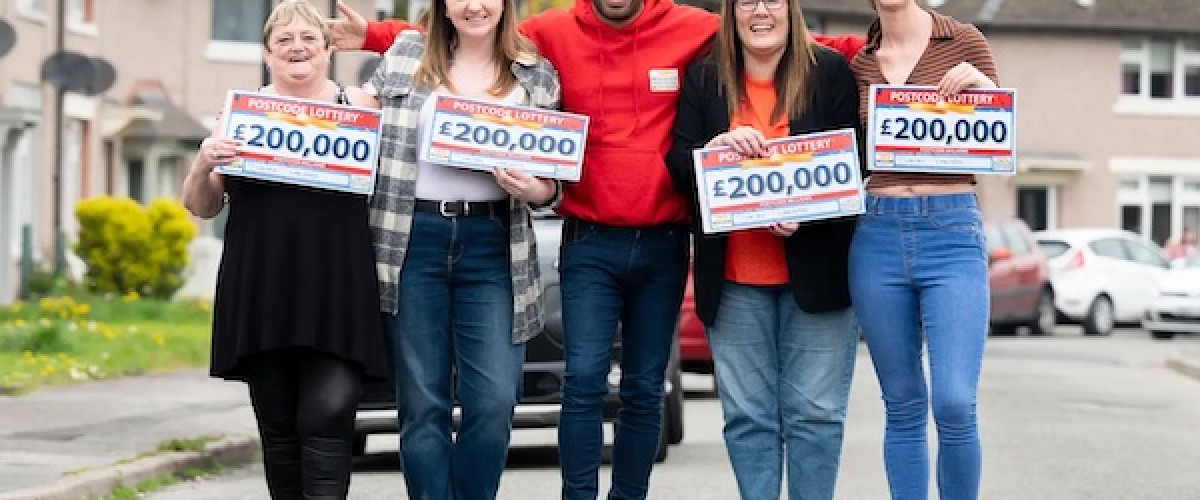 Back to news
Four £200,000 Postcode Lottery Wins for Lucky Lancaster
It's been a time for celebrations in Lancaster, England. 752 people shared a £3.2 million Postcode Lottery prize this month. Four of the lucky players each won a fantastic £200,000.
A new home
One of those was Annie who's now planning to move to a new house with husband James. They have two children and have been looking at getting a larger home for some while. It was a ten-year plan but that's all changed thanks to this Postcode Lottery win. "Now it's a next-week plan," said James.
The size of their win shocked Annie who said her heart "was beating really fast." The Postcode Lottery winner added: "It's more zeros than I was expecting."
Life-changing
Also celebrating winning £200,000 is admin assistant Isobel who said her win is "life-changing." Life hasn't been easy for her and husband Norman. He was diagnosed with dementia in 2019 and it's been a struggle since then. "I just get by day-to-day so this is going to help us so much," said Isobel.
The Postcode Lottery win will also be used to give treats to those who have helped her. Isobel will treat herself though saying: "I'll go and get my hair and my nails done."
Driving lessons and a new car
Rita was surprised at her £200,000 Postcode Lottery win. "I never win anything, not even a pound on a scratchcard," she joked. That's all changed now and her windfall will help pay for some driving lessons and then "a shiny new car." Taking her children to Disney World is also on her spending list.
Personal Purchase
For Sara, her £200,000 Postcode Lottery win will allow her to buy her late mother a new headstone. It's something she's wanted to do for a long white so being able to do so "means a lot" to her.
"I'll be spoiling my son and my family. And I'll be able to go on holiday to Florida and do it in style now!" said the delighted winner.