The Next EuroMillions Superdraw has been Announced
The EuroMillions Superdraw has been announced for February 1, 2019. There will be an estimated £108 million jackpot up for grabs.
The EuroMillions Superdraw guarantees nine figure jackpots, meaning that the top prize will be worth over £100 million. This time it'll be around £108 million even if the jackpot is won in the draw beforehand.
Huge Superdraw jackpots
EuroMillions Superdraws run under the same rules as any other EuroMillions draw with the only difference being the size of the jackpot. Players will be required to match the five main numbers and two lucky stars, and if nobody is able to win the top prize on the night, then it'll roll over as normal to the following draw.The next EuroMillions Superdraw comes almost five months after the last one, which took place on Friday September 21, . The jackpot then was a guaranteed £115 million. There were no big winners on that night, and the jackpot rolled over three times before it was one by a single ticket holder in Switzerland. They took home the entire top prize, by then worth £144 million, the highest EuroMillions prize ever won in Switzerland.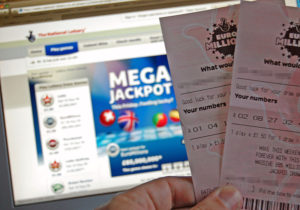 There have been 22 Superdraws previous to this one. In only seven of the draws were the jackpots actually won. The jackpot can continue to rollover until it reaches the maximum amount of €190million. Once it reaches this amount, the draw can rollover five more times. If there are no jackpot winners after the fifth draw, the jackpot amount will be split between any players who win the second tier prize. This can cause several millionaires to be made in one night.